Tuesday, Dec 3, 7:00pm
Critical Public Meeting about the Survival of Revolution Books
Featuring RB Spokesperson Andy Zee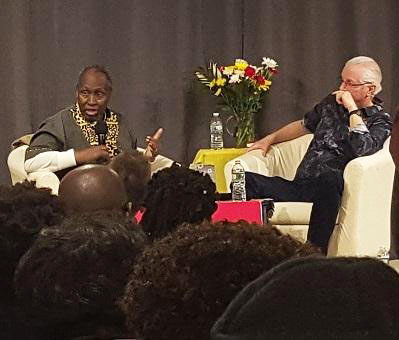 Revolution Books is facing a serious financial crisis. All of us who care about the future of humanity and the planet…anyone who appreciates that right here in Harlem is a bookstore that opens the world to people…all those people who love the books and unique author events and conversations at RB... and just how it feels when you walk into the store — we need to be working together, contributing ideas and support to keep the doors of Revolution Books open!
A mental health professional and supporter of Revolution Books wrote this yesterday: "Revolution Books is a bright star of hope in this sea of darkness….We need Revolution Books. We must support this precious and valuable resource. This is a very dangerous moment in which it is more crucial than ever that we have a place where we can come together to understand and process the world and get 'woke' and wake others up to what it will really take to change it."
Come on Tuesday to this critical public meeting about the survival of Revolution Books. Andy Zee will talk about the importance of RB in these urgent times and the challenges we're facing, and how we can join together to better understand and solve the problem of making Revolution Books more financially sustainable and more impactful.
Bring your ideas. Bring your friends. And get ready for the 2-month fund drive to raise $50,000 by January 31.