Recent Picks from Revolution Books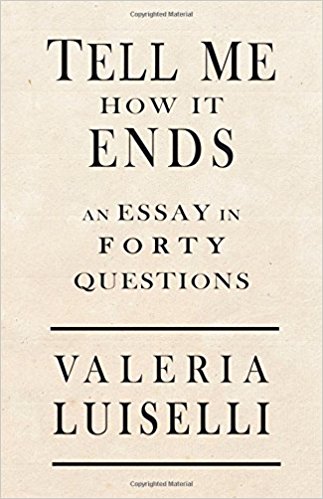 Tell Me How It Ends: An Essay in Forty Questions
by Valeria Luiselli
After volunteering as a translator at a Manhattan detention center, novelist Valeria Luiselli wrote this essay structured around the 40 questions she was required to ask undocumented Central American children facing deportation. The book bears witness to the horrors they are fleeing, and the horrors that await them.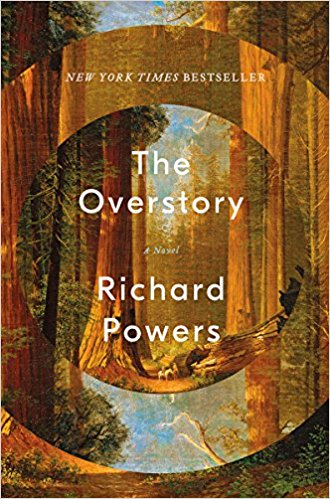 The Overstory
by Richard Powers
An ambitious environmental novel. "Richard Powers manages to turn trees into vivid and engaging characters... [He does something] that modern literature has rarely if ever even attempted… at a moment when that is desperately needed." -- Bill McKibben.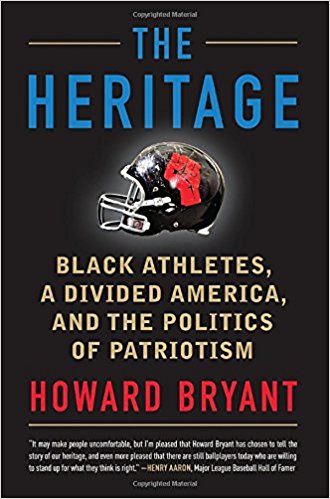 The Heritage: Black Athletes, a Divided America, and the Politics of Patriotism
by Howard Bryant
The collision of post-Ferguson America with post-911 America. How sports arenas have been transformed into staging grounds for American patriotism and the hero worship of police... and how a new generation of Black athlete politicalsocial activists are refusing to be just performative bodies.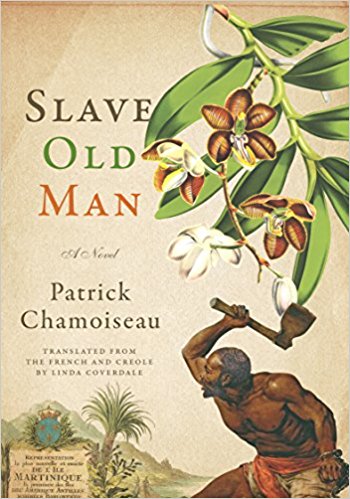 Slave Old Man
by Patrick Chamoiseau
A gripping novel of an elderly enslaved man's daring escape into the wild from a plantation in Martinique, with his master and a fearsome hound on his heels. Pulsates with poetry.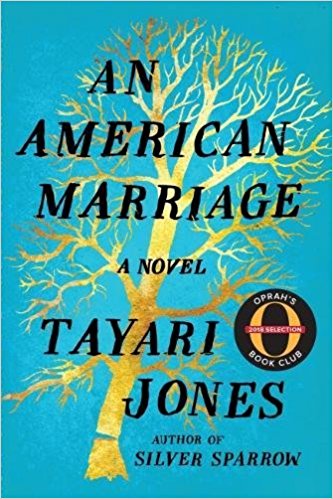 An American Marriage
by Tayari Jones
A just-married Black couple in the South looks forward to "having it all." When that's shattered by an (all-American) wrongful accusation and conviction, there's no telling where things will go. A suspenseful timely love story. "Urgent and indispensable" – Edwidge Danticat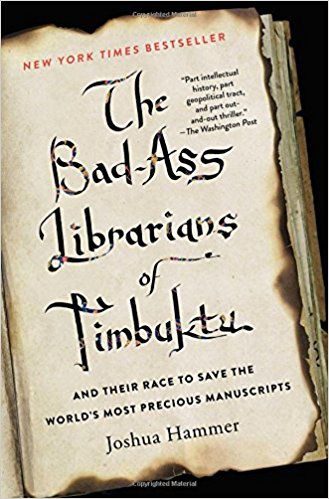 The Bad-Ass Librarians of Timbuktu
by Joshua Hammer
To save ancient Arabic texts from jihadist destruction in Mali, a band of librarians pulls off a heist worthy of Ocean's Eleven. Part intellectual history, part contemporary analysis, and part out-and-out thriller--you learn the story of one of the great learning centers of the world during the 14th to 16th centuries.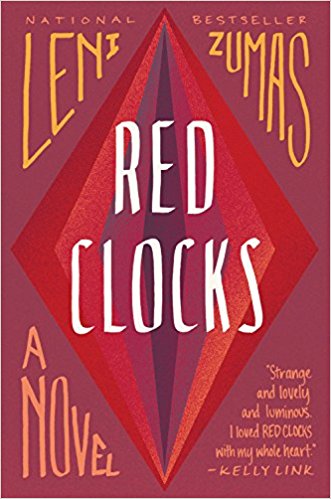 Red Clocks
by Leni Zumas
A novel that imagines a world where abortion is outlawed. And it feels eerily real. "Zumas has a perfectly tuned ear for the way society relies on a moralizing sentimentalism to restrict women's lives and enforce conformity."―New York Times Book Review, Editors Choice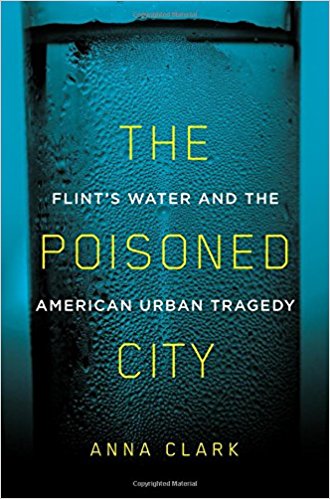 The Poisoned City: Flint's Water and the American Urban Tragedy
by Anna Clark
"Anna Clark makes clear that this horrific poisoning… was never just an unfortunate accident… [but the] tragically inevitable result of the fiscal, as well as environmental, racism that seems to run as deeply and powerfully in this country as water itself." -- Heather Ann Thompson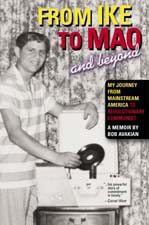 From Ike to Mao and Beyond: My Journey from Mainstream America to Revolutionary Communist—A Memoir
by Bob Avakian
"A truly interesting account of Bob Avakian's life, a humanizing portrait of someone who is often seen only as a hard-line revolutionary. I can understand why he has drawn so many ardent supporters. He speaks to people's alienation from a warlike and capitalist society, and holds out the possibility for radical change."—Howard Zinn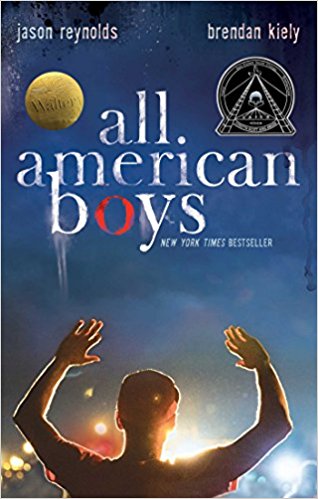 All-American Boys
by Brendan Kiely and Jason Reynolds
The young adult novel that South Carolina police want to ban from summer HS reading lists. A bag of chips. That's all 16-year old Rashad is looking for at the corner bodega. What he finds instead is a fist-happy cop who takes Rashad for a shoplifter, his pleadings that he's stolen nothing as belligerence, and then...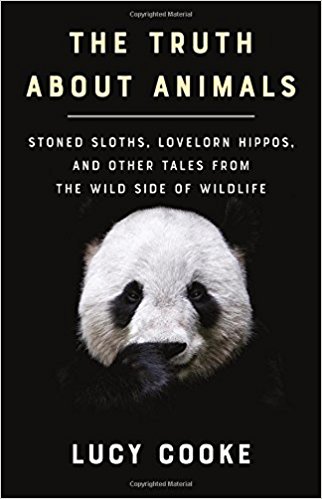 The Truth About Animals: Stoned Sloths, Lovelorn Hippos, and Other Tales from the Wild Side of Wildlife
by Lucy Cooke
A British zoologist and filmmaker has written a highly informative and entertaining profile of 13 animals. She de-mythologizes and brings new appreciation to animals: the vulture is vital, pandas are not so needy of humans, and sloths are incredibly energy efficient.
---
Mission Statement
of Revolution Books
People come to Revolution Books from all over the world to find the books and deep engagement with each other about why the world is the way it is and the possibility of a radically different way the world could be.
The world today, with all its horrors, holds the potential for something far better. To unlock that – at the foundation of RB – is the most advanced scientific theory and leadership for an actual revolution for the emancipation of humanity: the new synthesis of communism brought forward by the revolutionary leader, Bob Avakian.
RB is a bookstore with literature, history, science, art, philosophy, and revolutionary theory... a place of discovery and engagement. Scientific and poetic, wrangling and visionary. A bookstore at the center of a movement for revolution.
---
ART SALE On-going at Revolution Books:
Artwork donated by artists and collectors to support Revolution Books:
* Selected works in our collection here.
* Full collection including Posters, Prints, historic African Masks Sculptures available for purchase here.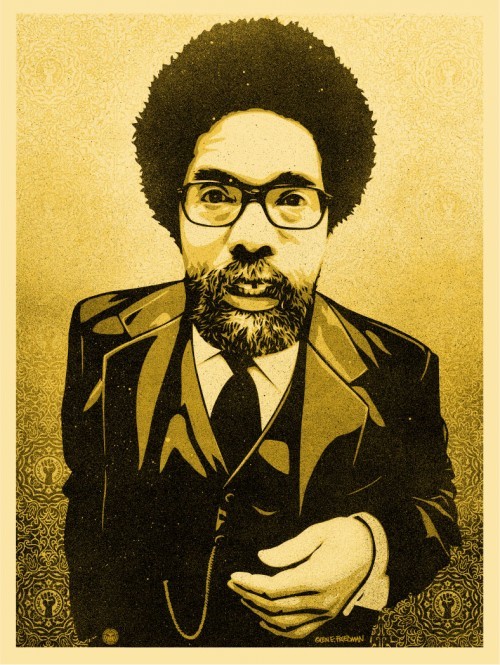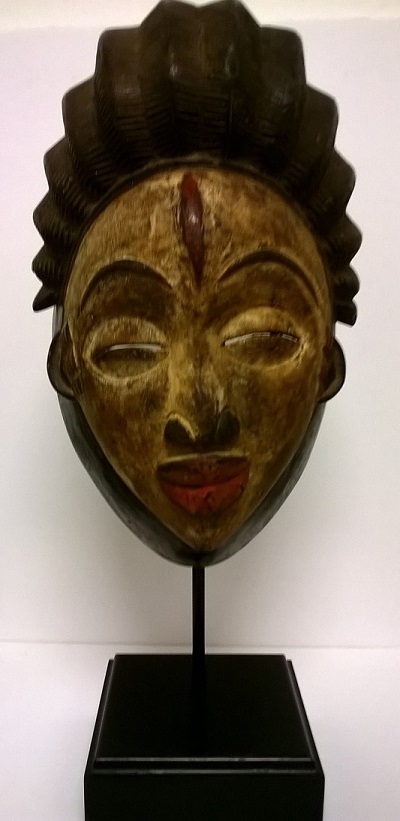 ---
There has never been a speech like this on these questions—until now
Premiering Online, October 19, 2018
If you have agonized about the horrors of this society, but did not know why we face all this and thought there was no way out… this filmed speech will reveal why those outrages go on and how they can be changed.
If you have thought that even if people could get together on it, revolution was not really possible up against the powerful repressive machinery we face… this filmed speech will challenge you.
If you have hungered for fundamental change, but did not know where to begin… this filmed speech will give you the map you need and the way to connect.
---
Bob Avakian on the Trump/Pence Regime
In this Film, Bob Avakian Analyzes the Deep Roots and Driving Forces of Trump/Pence Fascism and What Must Be Done to Stop It. Watch It Here, and Spread It.
A FILM OF A TALK BY
BOB AVAKIAN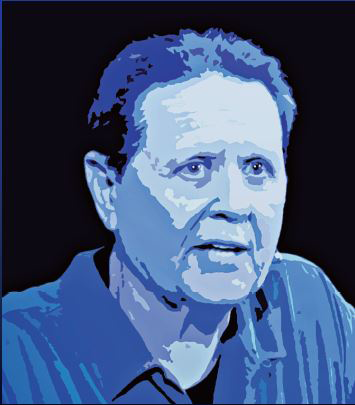 THE TRUMP/PENCE REGIME MUST GO!
In The Name of Humanity We REFUSE To Accept a Fascist America
A Better World IS Possible
Bob Avakian is the most radical revolutionary on the planet and the architect of a new communism.
The above screening is sponsored by Revolution Books (437 Malcolm X Blvd.), The Bob Avakian Institute and the Revolution Books Educational Fund,(a 501c3 registered in NYS. To obtain our financial reporting go to revbooksedfund.org)
View the film and the Q&As here.
---
Getting to know Bob Avakian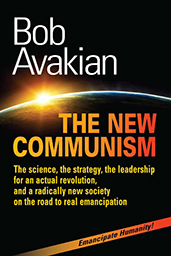 Because of Bob Avakian and the work he has done over several decades, summing up the positive and negative experience of the communist revolution so far, and drawing from a broad range of human experience, there is a new synthesis of communism that has been brought forward — there really is a viable vision and strategy for a radically new, and much better, society and world, and there is the crucial leadership that is needed to carry forward the struggle toward that goal.
Come by the bookstore to get a copy or purchase on line: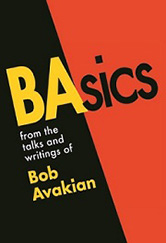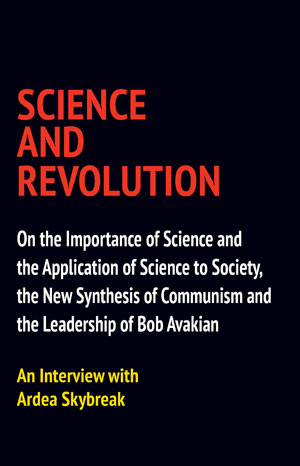 ---
Revolution newspaper, the voice of the Revolutionary Communist Party enables people to really understand, and act to radically change, the world...

An Invitation to Learn About—and Change—the World
If you are grappling with the big questions, right now is the time to dig deeply into the work of Bob Avakian (BA)
Featured in this week's Revolution:
October 19: Be 1 of 500 Spreading this Speech on REAL Revolution: Why We Need An Actual Revolution And How We Can Really Make Revolution
and
Regardless of whether you voted...
No matter who wins...
We Must Be in the Streets Beginning the Day After the Midterm Elections
TO DEMAND AND DEMONSTRATE OUR DETERMINATION THAT:
IN THE NAME OF HUMANITY, THE TRUMP/PENCE REGIME MUST GO!
---
► Sunday, October 14, 4-7pm
MEET THE REVOLUTION:
SOCIAL HOUR
Meet the movement for a real revolution and learn about its leader Bob Avakian who has developed a whole new framework for human emancipation. Talk and ask questions with revolutionaries. Explore how you can be part of and contribute to the movement for an actual revolution while learning more. Film clips and refreshments.
At the Social Hour...A Special Salon-Discussion on "Art and Revolution"
---
► Postponed: New Date to be Announced
Zora Neale Hurston's Barracoon with editor Deborah Plant
---
Suggested Donation for events at Revolution Books: $5-10* - No one turned away
*Author events, films, cultural events, and public forums at Revolution Books are presented by the Revolution Books Educational Fund. The Fund is a 501(c)3 not-for-profit organization, and a partner of Revolution Books. Contributions are tax-deductible to the extent allowed by law. Contact RB at 212-691-3345 or revbooksnyc@yahoo.com for details.
---
Video from recent Revolution Books programs
An evening with author Mũkoma wa Ngũgĩ on his new book "The Rise of the African Novel: Politics of Language, Identity, and Ownership."
Natalie Hopkinson on "A Mouth Is Always Muzzled: Six Dissidents, Five Continents, and the Art of Resistance."
A discussion about Aperture magazine's Prison Nation spring 2018 issue on the role of photography in documenting the crisis of mass incarceration, with editor Nicole R. Fleetwood.
An Evening Amplifying Voices of Social Justice moderated by Andy Zee and Dread Scott. Hosted by Worldstudio, Make Art with Purpose (MAP), Harlem Stage, and Revolution Books.
Revolutionaries and anti-fascists report back from confronting the white supremacist demonstration in Washington, DC.
---
More VIDEOS from past programs at Rev Books.
---
Herb Boyd on Revolution Books and the legacy of independent bookstores in Harlem
---
Buy a Gift Certificate to Revolution Books!
Give the gift of books that inspire and inform while supporting Revolution Books. Gift Certificates available in the store or on line here:
---