Revolution Books Staff Picks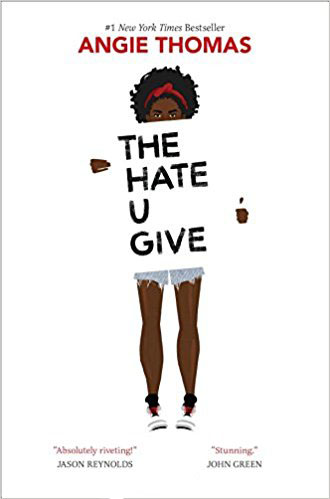 The Hate U Give
by Angie Thomas
Starr Carter is constantly switching between two worlds--the poor, mostly Black neighborhood where she lives and the wealthy, mostly white prep school that she attends. The uneasy balance between these worlds is soon shattered when she witnesses the fatal shooting of her childhood best friend by the police. The film version of this young adult novel was released in theaters on October 5.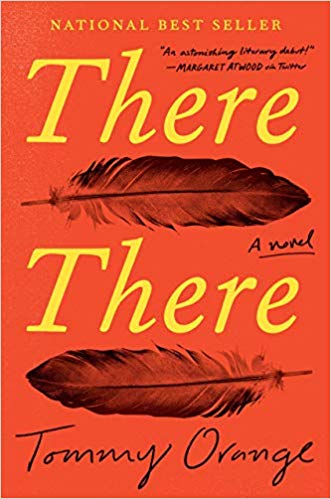 There There
by Tommy Orange
In this debut novel, Tommy Orange introduces us to a dozen+ unforgettable characters you have never met before in popular literature: Urban Indians who converge and collide on one fateful day at the Big Oakland Powwow.

"Welcome to a brilliant and generous artist who has already enlarged the landscape of American Fiction"—Louise Erdrich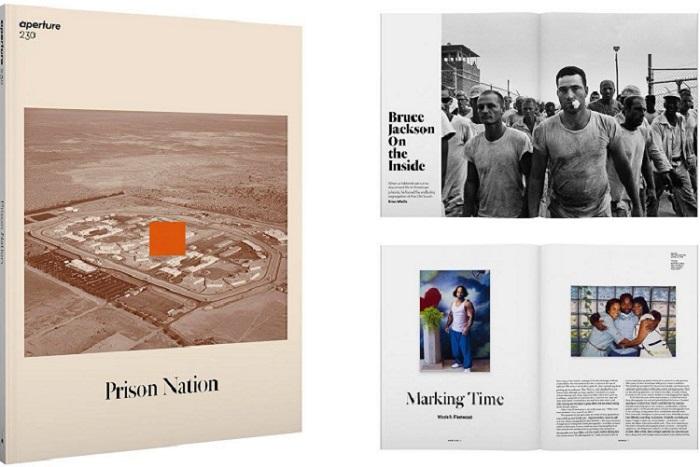 Prison Nation, an issue of Aperture Magazine
edited by Nicole Fleetwood
A powerful and haunting collection of photography and essays published as an issue of Aperture Magazine. Documents the horror of mass incarceration in ways rarely seen. Nicole's gripping in-store slide show and talk can be found here.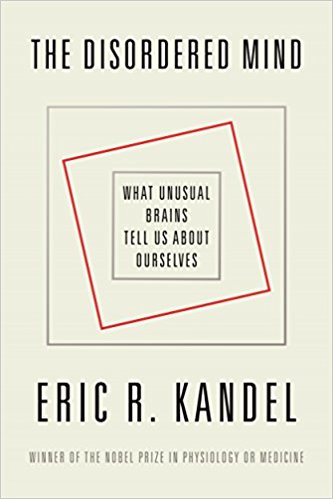 The Disordered Mind: What Unusual Brains Tell Us About Ourselves
by Eric R. Kandel
What cognitive disorders reveal about normal brain functioning…and the biological grounding of the human mind. Highly readable introduction to latest brain research.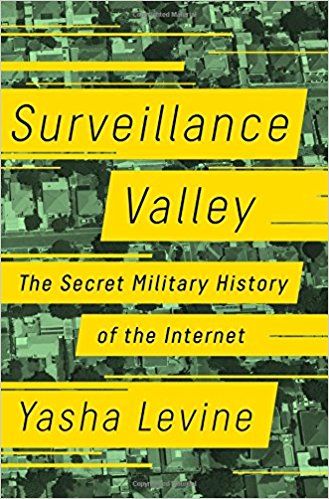 Surveillance Valley: The Secret Military History of the Internet
by Yasha Levine
Levine traces the origins of the Internet to an early Pentagon counterinsurgency surveillance project. Today, tech-industry giants like Google, Facebook, and Amazon spy on their users for profit--while doing double-duty as military and intelligence contractors.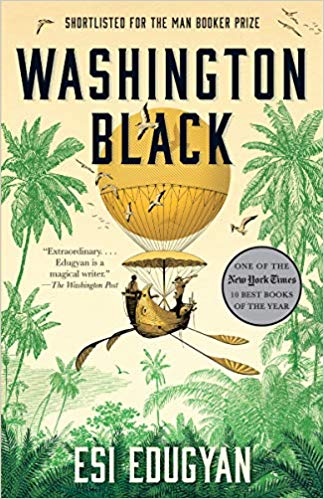 Washington Black
a novel by Esi Edugyan
High adventure with cliffhanger twists marks this runaway-slave narrative, which leaps and soars from Caribbean cane fields to the fringes of the frozen Arctic and across a whole ocean. Mixing horror with high adventure, this new novel looks at the burden and responsibilities of freedom in a time of slavery.
Mission Statement
of Revolution Books
People come to Revolution Books from all over the world to find the books and deep engagement with each other about why the world is the way it is and the possibility of a radically different way the world could be.
The world today, with all its horrors, holds the potential for something far better. To unlock that – at the foundation of RB – is the most advanced scientific theory and leadership for an actual revolution for the emancipation of humanity: the new synthesis of communism brought forward by the revolutionary leader, Bob Avakian.
RB is a bookstore with literature, history, science, art, philosophy, and revolutionary theory... a place of discovery and engagement. Scientific and poetic, wrangling and visionary. A bookstore at the center of a movement for revolution.
---
ART SALE On-going at Revolution Books:
Artwork donated by artists and collectors to support Revolution Books:
* Selected works in our collection here.
* Full collection including Posters, Prints, historic African Masks Sculptures available for purchase here.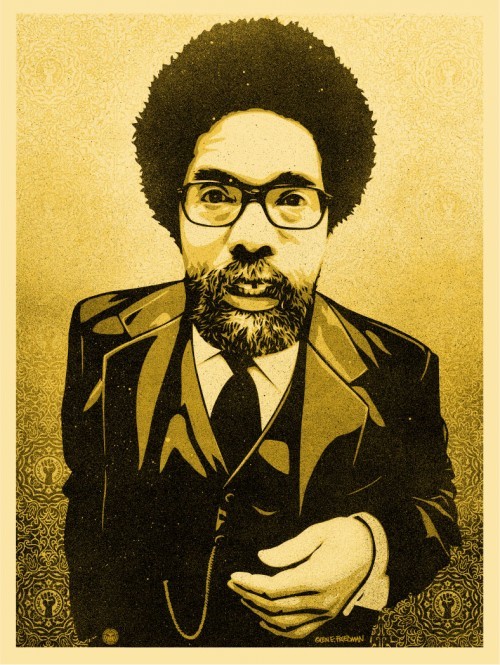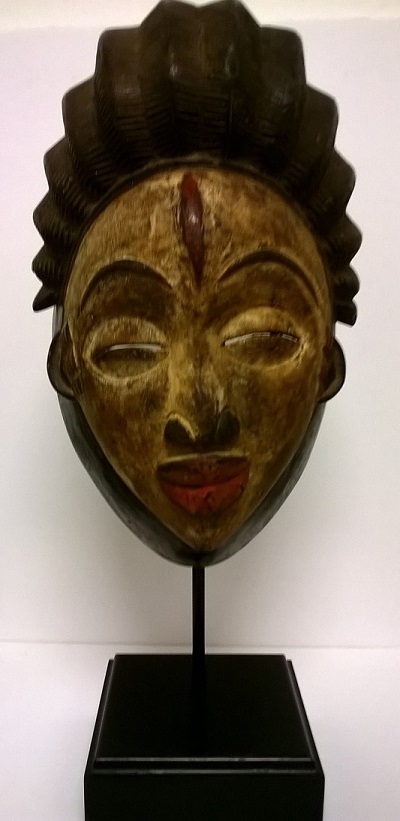 ---
There has never been a speech like this on these questions—until now
Now Available Online! Why We Need An Actual Revolution And How We Can Really Make Revolution, Parts 1 and 2
If you have agonized about the horrors of this society, but did not know why we face all this and thought there was no way out… this filmed speech will reveal why those outrages go on and how they can be changed.
If you have thought that even if people could get together on it, revolution was not really possible up against the powerful repressive machinery we face… this filmed speech will challenge you.
If you have hungered for fundamental change, but did not know where to begin… this filmed speech will give you the map you need and the way to connect.
Watch It... Spread It... Fund It...
---
Bob Avakian on the Trump/Pence Regime
In this Film, Bob Avakian Analyzes the Deep Roots and Driving Forces of Trump/Pence Fascism and What Must Be Done to Stop It. Watch It Here, and Spread It.
A FILM OF A TALK BY
BOB AVAKIAN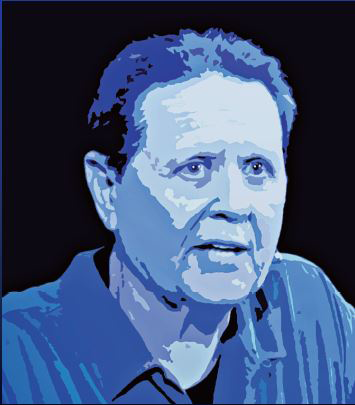 THE TRUMP/PENCE REGIME MUST GO!
In The Name of Humanity We REFUSE To Accept a Fascist America
A Better World IS Possible
Bob Avakian is the most radical revolutionary on the planet and the architect of a new communism.
The above screening is sponsored by Revolution Books (437 Malcolm X Blvd.), The Bob Avakian Institute and the Revolution Books Educational Fund,(a 501c3 registered in NYS. To obtain our financial reporting go to revbooksedfund.org)
View the film and the Q&As here.
---
Getting to know Bob Avakian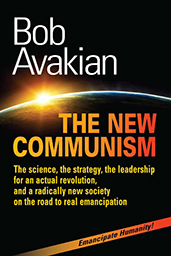 Because of Bob Avakian and the work he has done over several decades, summing up the positive and negative experience of the communist revolution so far, and drawing from a broad range of human experience, there is a new synthesis of communism that has been brought forward — there really is a viable vision and strategy for a radically new, and much better, society and world, and there is the crucial leadership that is needed to carry forward the struggle toward that goal.
Come by the bookstore to get a copy or purchase on line: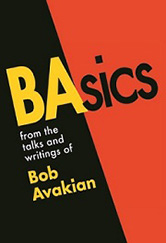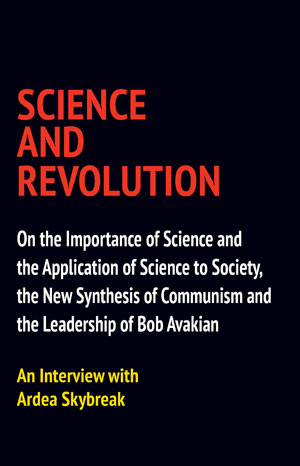 ---
Revolution newspaper, the voice of the Revolutionary Communist Party enables people to really understand, and act to radically change, the world...

An Invitation to Learn About—and Change—the World
If you are grappling with the big questions, right now is the time to dig deeply into the work of Bob Avakian (BA)
Featured in this week's Revolution:
The Elections Just Past, The Future We Face, And The REAL Revolution Humanity Needs
and
The Trump/Pence fascist regime doubles down, post-election Dangers & Openings for Struggle
---
Buy a Gift Certificate to Revolution Books!
Give the gift of books that inspire and inform while supporting Revolution Books. Gift Certificates available in the store or on line here:
---
► November 16, 7pm
Picture This! Life & Art in Palestine
with Mohammad Sabaaneh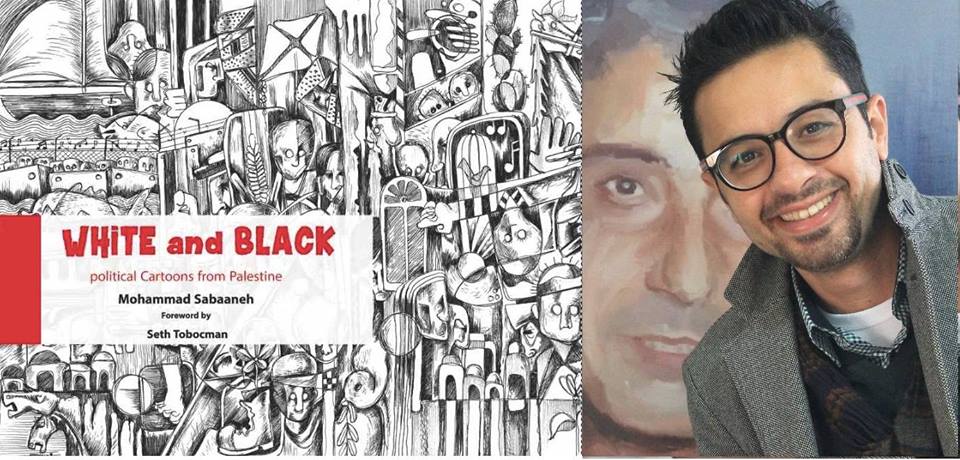 An evening with Mohammad Sabaaneh, Palestinian cartoonist and graphic artist. He is flying in from Palestine in Ramallah, Palestine, where he is the lead political cartoonist for the daily paper, Al-Hayat al-Jadida. The event at RB is part of a special 2 week US tour.
In 2013, Sabaaneh was detained by the Israelis for five months, spending much of it in solitary confinement. The situation inspired the creation of his first book of cartoons, White And Black: Political Cartoons from Palestine, published by Just World Books in 2017. The book won rave reviews from leading political cartoonists around the world including KAL of The Economist, Matt Wuerker of Politico, and Joe Sacco. Noted NYC artist Seth Tobocman has written the Foreward.
---
► December 15, evening
William Parker
and the Criminals in the White House Sextet
A Benefit Performance for Revolution Books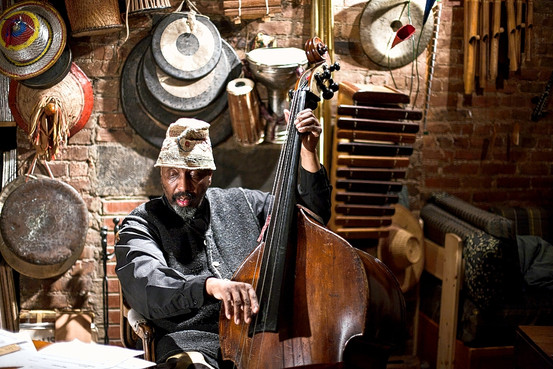 Revolution Books is proud to announce that William Parker and his ensemble, Criminals in the White House Sextet, will perform a new suite, "New Joke," as a benefit for the bookstore on our stage on December 15.
An opportunity to hear wondrous and engaged music... and to support the bookstore about the world for a radically different world.
William Parker is a bassist, improviser, composer, writer, and educator. He has recorded over 150 albums, published six books, taught and mentored hundreds of young musicians and artists. He has been called "one of the most inventive bassists/leaders since Charles Mingus..."
---
Suggested Donation for events at Revolution Books: $5-10* - No one turned away
*Author events, films, cultural events, and public forums at Revolution Books are presented by the Revolution Books Educational Fund. The Fund is a 501(c)3 not-for-profit organization, and a partner of Revolution Books. Contributions are tax-deductible to the extent allowed by law. Contact RB at 212-691-3345 or revbooksnyc@yahoo.com for details.
---
Video from recent Revolution Books programs
Crystal Fleming reading from her book "How To Be Less Stupid About Race."
Wallace Shawn's "The Fever" performed by David Shapiro at Revolution Books n September 21, 2018.
An evening with author Mũkoma wa Ngũgĩ on his new book "The Rise of the African Novel: Politics of Language, Identity, and Ownership."
Natalie Hopkinson on "A Mouth Is Always Muzzled: Six Dissidents, Five Continents, and the Art of Resistance."
A discussion about Aperture magazine's Prison Nation spring 2018 issue on the role of photography in documenting the crisis of mass incarceration, with editor Nicole R. Fleetwood.
---
More VIDEOS from past programs at Rev Books.
---
Herb Boyd on Revolution Books and the legacy of independent bookstores in Harlem
---