Welcome to those attending the PEN World Voices Festival, and to others visiting this website for the first time, a welcome to you...
Upcoming Events at Revolution Books in Harlem
437 Malcolm X Blvd at 132nd St.
Tuesday, April 24, 7pm
Revolution Books spokesperson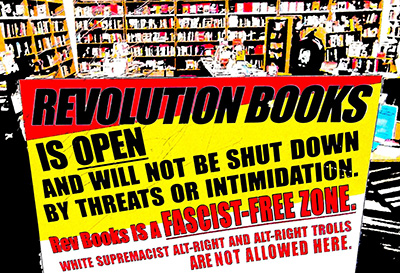 Andy Zee speaking on

Why Fascists Want to Burn Down Revolution Books, Berkeley—and Why We Must Stand Together to Defend All Bookstores Under Attack in the Age of Trump!
Important statements from PEN America, Nation Books, Book Culture, The New Press, and more.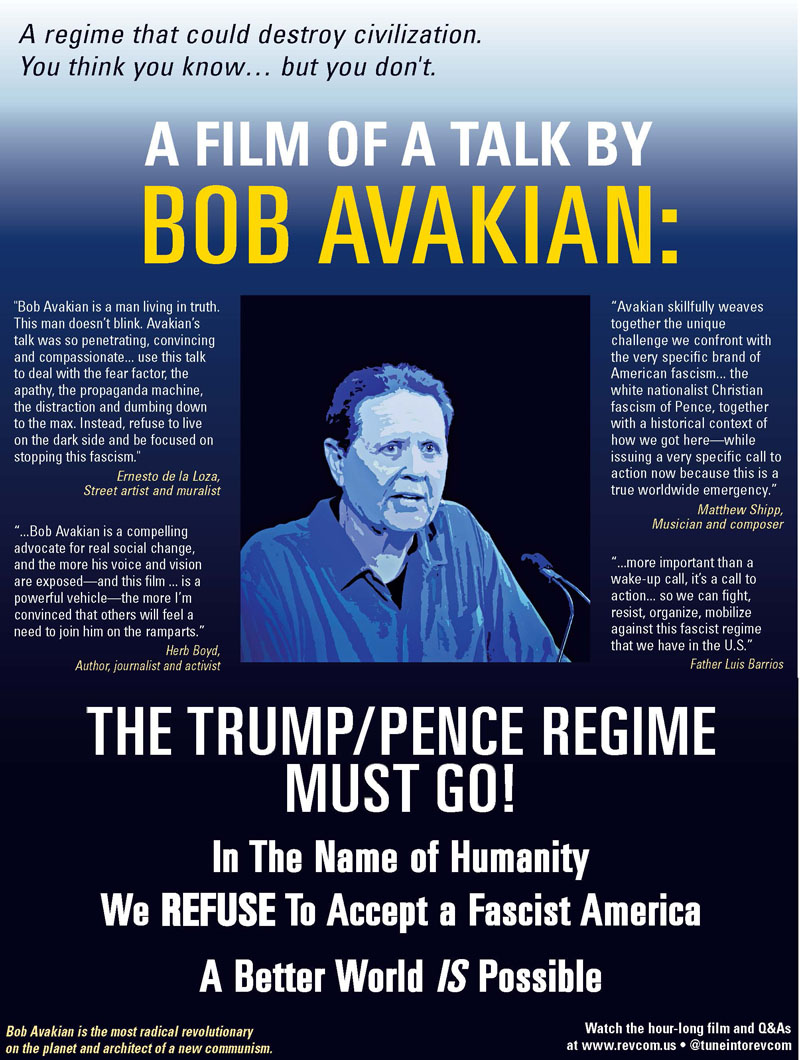 Saturday, April 28
12-5 pm—OPEN HOUSE: Books, conversation, refreshments
6pm—FILM SCREENING of a film of a talk by Bob Avakian

THE TRUMP/PENCE REGIME MUST GO!
In the Name of Humanity,
We REFUSE To Accept a Fascist America,
A Better World IS Possible
Supporting Revolution Books Is a Cause for All Who Care About the Future of Humanity. There are big stakes in whether RB is supported and survives. This bookstore is a bridge between the world as it is, and the world as it could be. Visit RB in Harlem and buy your books there. Contributions are urgently needed.