June 4, Sunday, 4pm
An evening with
Dr. WILLIE PARKER
in discussion with SUNSARA TAYLOR
on his new memoir
LIFE'S WORK: A Moral Argument for Choice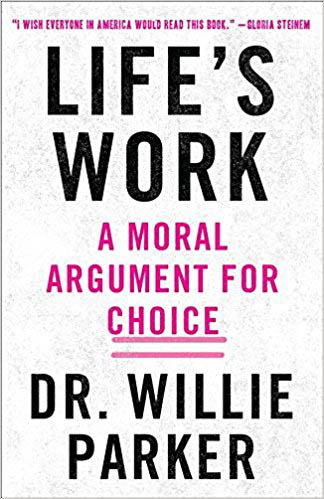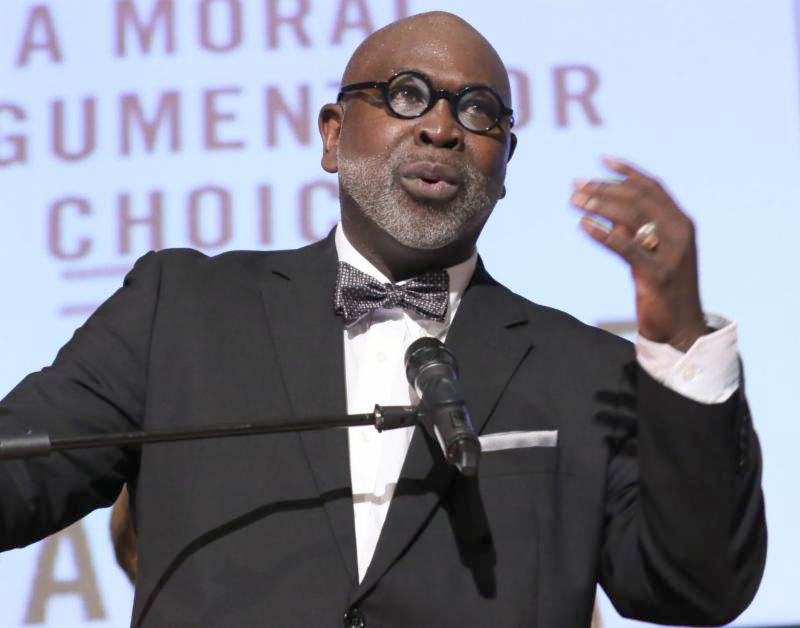 "No one on earth expects a large, bald black man in sweats and a baseball cap to be a doctor at all, let alone one of the last abortion doctors in the south," Parker writes in his memoir Life's Work: a Moral Argument for Choice.

At a time when abortion rights are under attack like no time since the passage of Roe vs Wade, Dr. Willie Parker is performing abortions in several states, and speaking out in this memoir to debunk the reactionary myths around abortion with scientific precision and moral conviction.
---
June 14, Wednesday, 7pm
Author event with James Forman, Jr.
LOCKING UP OUR OWN: Crime and Punishment in Black America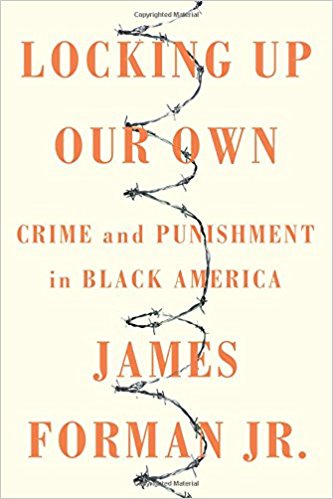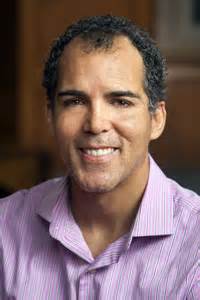 It's 1995-- James Forman Jr. is a public defender in Washington DC. He is trying to keep a 15-year-old out of a juvenile detention center with a grim reputation. He is failing...
Looking around the courtroom, Forman realized that everyone associated with the case was African-American: the judge, the prosecutor, the bailiff. The arresting officer was black, as was the city's police chief, its mayor and the majority of the city council that had written the stringent gun and drug laws his client had violated.
"What was going on?" Forman asks. "How did a majority-black jurisdiction end up incarcerating so many of its own?"
This is the question that James Forman, Jr. addresses in his important new book, Locking Up Our Own.
A New York Times Book Review Editors' Choice

James Forman Jr. is professor of law at Yale Law School. He has written for The New York Times, The Atlantic, numerous law reviews, and other publications. A former clerk for Supreme Court Justice Sandra Day O'Connor, he spent six years as a public defender in Washington, D.C., where he co-founded the Maya Angelou Public Charter School.
---
June 21, Wednesday, 7pm
An evening with Cheryl A. Wall discussing
Women of the Harlem Renaissance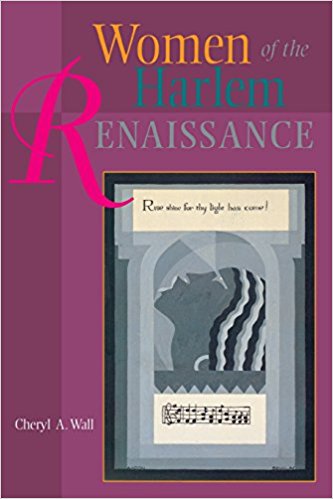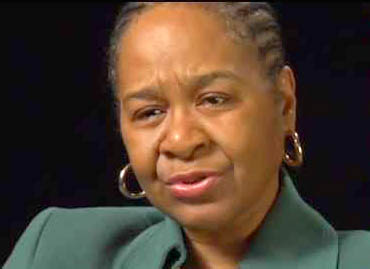 Professor Cheryl A. Wall, a foremost scholar on the women artists of the Harlem Renaissance, will discuss the lives and works of Jessie Redmon Fauset, Nella Larsen, Zora Neale Hurston, Bessie Smith, and others. This will be a fascinating evening exploring the struggle of a generation of literary women in the 1920s and 30s who sought to depict the lives of Black people, especially Black women, honestly and artfully.
Cheryl A. Wall is a prolific literary critic and the Zora Neale Hurston professor of English at Rutgers University. Her most recent book is The Harlem Renaissance: A Very Short Introduction (Oxford University Press series, 2016).
---
Suggested Donation for events at Revolution Books: $5-10* - No one turned away
*Author events, films, cultural events, and public forums at Revolution Books are presented by the Revolution Books Educational Fund. The Fund is a 501(c)3 not-for-profit organization, and a partner of Revolution Books. Contributions are tax-deductible to the extent allowed by law. Contact RB at 212-691-3345 or revbooksnyc@yahoo.com for details.
---
At Revolution Books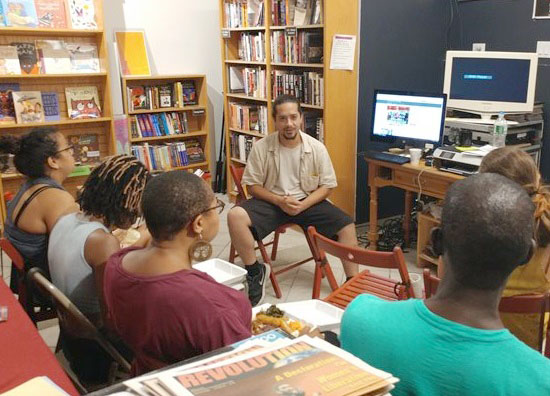 Discussions, open mics, and performances at Revolution Books on the issues that matter.
Read "A Late-Winter Message to the Revolution Books Community"
---
Getting to know Bob Avakian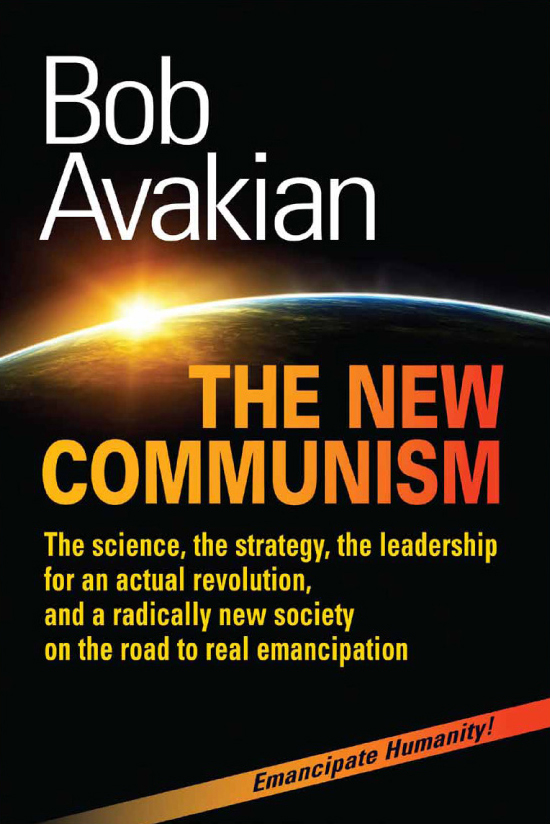 Because of Bob Avakian and the work he has done over several decades, summing up the positive and negative experience of the communist revolution so far, and drawing from a broad range of human experience, there is a new synthesis of communism that has been brought forward — there really is a viable vision and strategy for a radically new, and much better, society and world, and there is the crucial leadership that is needed to carry forward the struggle toward that goal.
Come by the bookstore to get a copy or purchase on line: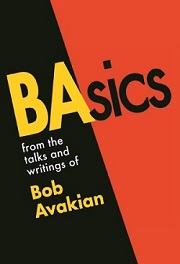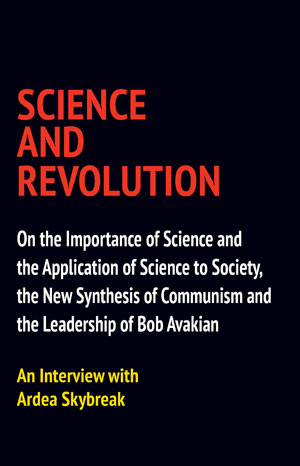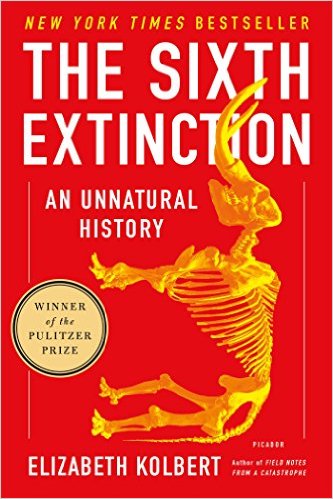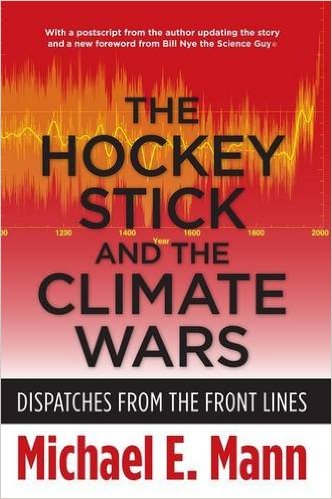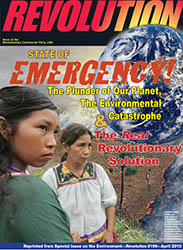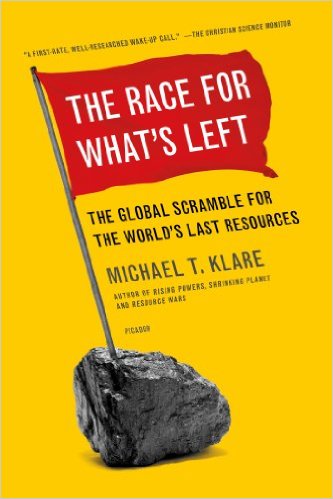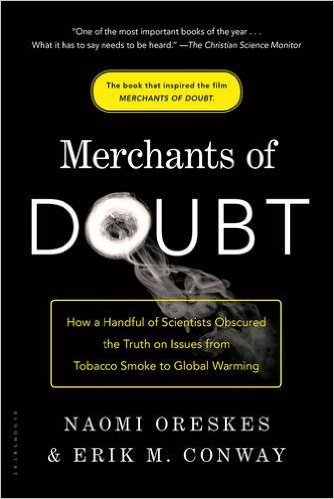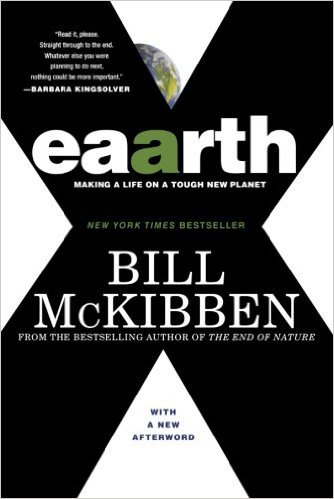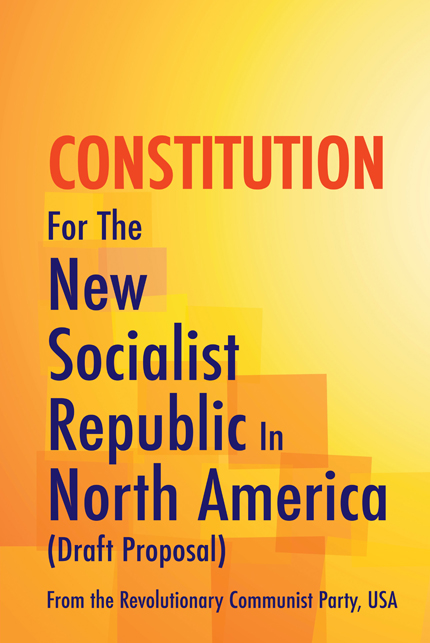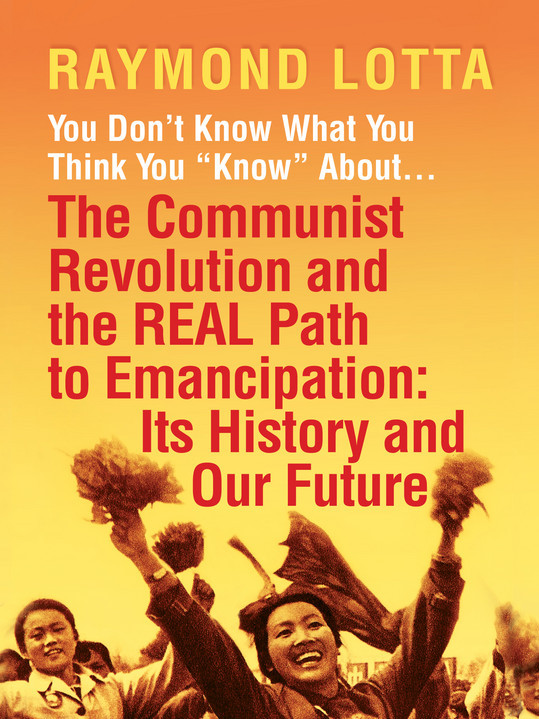 ---
Revolution Books is about the world … and for a radically different world. Below are just a few of the thousands of titles you will find at the new Revolution Books -- from every sphere of artistic, literary and scholarly pursuit, along with films of extraordinary Revolution Books events and engagements.
Phone Revolution Books to order books in the following lists:
See a list of important books on Immigration and Borders and a list of important books on the Destruction of the Environment
---
Buy a Gift Certificate to Revolution Books!
Give the gift of books that inspire and inform while supporting Revolution Books. Gift Certificates available in the store or on line here:
---
Teach-In: Fascism in America
Could It Happen Here? Is It Happening Here? What Is the Danger that the Trump/Pence Government Poses? April 27, 2014. One of the speakers was Andy Zee, spokesperson for Revolution Books.

Video from recent Revolution Books programming
An evening with Elizabeth Hinton, author of "From the War on Poverty to the War on Crime: The Making of Mass Incarceration in America."
An evening with Dorothy Roberts, author of "Killing the Black Body."
An evening with David S. Cohen, author of "Living in the Crosshairs: The Untold Stories of Anti-Abortion Terrorism."
---
VIDEOS from past programs at Rev Books.
Revolution newspaper, the voice of the Revolutionary Communist Party enables people to really understand, and act to radically change, the world...

An Invitation to Learn About—and Change—the World
If you are grappling with the big questions, right now is the time to dig deeply into the work of Bob Avakian (BA)
Featured in this week's Revolution:
On the Appointment of the Special Counsel to Investigate the Trump Campaign
and
Reality Check on Trump's Middle East Trip: Imperialist-Godfather Hails Barbaric Violence, Calls For More
---
ART SALE On-going at Revolution Books: Artwork donated by artists and collectors to support Revolution Books: Posters, Prints, historic African Masks & Sculptures. You can also purchase these works online.
---