---
Coming Soon! A High-Quality Full-Length Film of REVOLUTION AND RELIGION. Watch the Trailer Here!
Recorded simulcast of the historic Dialogue between Cornel West and Bob Avakian here:
Contribute here to make this Dialogue known and seen throughout society:
---
January 29, Thursday, 7pm
Hot topics discussion at Revolution Books - Paris
On Wednesday, January 7, two gunmen associated with Islamic fundamentalist forces stormed into a meeting of the editorial board of the French satirical magazine Charlie Hebdo. They sprayed the room with bullets. Within minutes, a dozen editors, cartoonists, and others lay dead. Eleven more people were wounded in the attack, and four people died in an incident two days later where someone identifying with Jihadist forces took hostages at a Jewish store in Paris. Millions of people—a collage of backgrounds and beliefs—took to the streets in outrage over the massacre at Charlie Hebdo. Jews, Muslims, Christians, and atheists marched together.
Profound questions are posed: Who, and what, is so afraid of parody that they would carry out a massacre of writers and editors in broad daylight? How can this kind of thing happen in this day and age? How can it be stopped? And what threads weave together the bloody conflicts that wrack so much of the world with the deaths in Paris? And what class outlooks—what underlying forces and interests—are behind the contending programs and solutions being proffered to the world.
Come dig into these questions, and how people should understand and act in relation to the events in Paris with Revolution correspondent Alan Goodman as part of the "hot topics" series at Revolution Books with correspondents from revcom.us. Read the article at revcom.us: Outrage in Paris, a World of Oppression, a Crying Need for Another Way.
---
February 19, Thursday evening at Smack Mellon
A conversation with Noche Diaz and Jamel Mims about the dialogue between Cornel West and Bob Avakian on "Revolution & Religion"
An evening hosted by Revolution Books at Smack Mellon. We will screen a 30-min excerpt from the Dialogue between Cornel West and Bob Avakian on "Revolution and Religion" held before 1900 people at Riverside Church on November 15, 2014. Screening followed by conversation with Noche Diaz, a revolutionary who's been repeatedly targeted for protesting police murder (he currently faces charges from a protest this fall at Lincoln Tunnel) and Jamel Mims, artist, educator and activist. Both work with NYC Revolution Club and Stop Mass Incarceration Network.
Check out the reference to Revolution Books in The Guardian's coverage of Smack Mellon.
---
Book of the Week!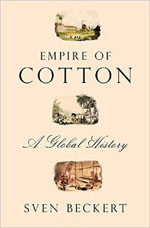 This week's Book of the Week is Empire of Cotton: A Global History by Sven Beckert published by Knopf.
The empire of cotton was, from the beginning, a fulcrum of constant global struggle between slaves and planters, merchants and statesmen, workers and factory owners. Beckert makes clear how these forces ushered in the world of modern capitalism, including the vast wealth and disturbing inequalities that are with us today. The result is a book as unsettling as it is enlightening: a book that brilliantly weaves together the story of cotton with how the present global world came to exist.
Empire of Cotton is a 640-page hardbound $35.00 value for only $25 at Revolution Books this week only.
---
AVAILABLE AGAIN!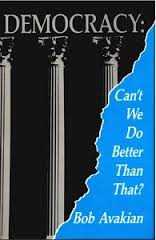 Phoneme Publishers of Delhi, India has republished Democracy: Can't We Do Better Than That? by Bob Avakian. This is a welcome event. It brings Avakian's text—the most comprehensive Marxist treatment of democracy—to a much wider audience in India and elsewhere. For this new printing, Raymond Lotta has written a special introduction.
Is democracy, or "true" democracy, the pinnacle of human social organization? Is the fundamental goal of socialist revolution the broadening and deepening of democratic institutions? Bob Avakian argues that there is something far more subversive of the status quo, something far more liberating, than democracy. Avakian's landmark work, originally published in 1986, takes on heightened relevance in today's world.
Revolution Books has a limited number of copies available for $20.
---
Bring your books to Revolution Books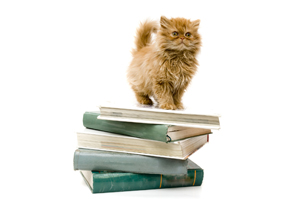 Do you have good used books? Donate them to Revolution Books.
We are assembling a large collection of good used books, including a treasure house of rare books-- the hidden histories of the Soviet and Chinese revolutions, memoirs from the 60s Black liberation and women's movements, out-of-print chronicles of struggles in Africa, Latin America, Asia... art books, novels, poetry...
Bring your books to Revolution Books and we will get them back in circulation to the people who yearn for a different future. And you will help keep this revolutionary bookstore open.
---
---