Every Thursday on YouTube, The RNL Show – Revolution Nothing Less
---
Important Videos from Revolution Books
"Why I Follow Bob Avakian, An Old White Guy Who's the Most Radical Revolutionary on the Planet... And Why You Should Too!" A talk by Carl Dix at Revolution Books NY on July 30, 2021.
The International Emergency Campaign to Free Iran's Political Prisoners and Revolution Books in Harlem and Berkeley present Heroism for Our Times--Free Iran's Political Prisoners NOW: An Afternoon of Solidarity and Resistance. Held September 25, 2021.
A program dedicated to 60th Anniversary of Frantz Fanon's The Wretched of the Earth featuring Cornel West in conversation with Andy Zee. Held September 29, 2021.
In November 2019, revolutionary artist Dread Scott brought together hundreds of re-enactors in a powerful performance piece. In period costume, they retraced the path of the largest rebellion of enslaved people in U.S. history, the German Coast Uprising of 1811 in Louisiana. Scott in conversation with Andy Zee at Revolution Books in New York on December 3, 2021.
---
Revolution Books... about the world,
for a radically different world
At a moment when the planet and future of humanity are in peril...when so many are agonizing over where things are headed yet dreaming of something far better...Revolution Books is where you find the way out of the madness. Here the search for the truth meets the poetic spirit— with books, authors, films, and performance. Here you find the most radical revolution in the work and leadership of Bob Avakian who has developed the new communism aimed at the emancipation of humanity. A revolution to overthrow this system, and create a society and world in which human beings can truly flourish and the imagination can soar. Welcome to Revolution Books.
---
Bob Avakian on the Moment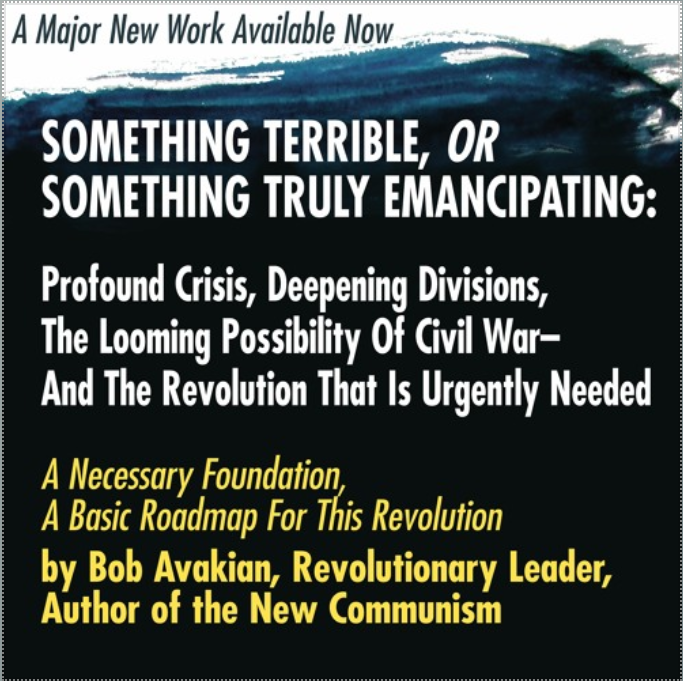 Bob Avakian,
the New Communism,
and the Real Revolution
Why We Need An Actual Revolution And How We Can Really Make Revolution, Parts 1 and 2, a major speech by Bob Avakian
If you have hungered for fundamental change, but did not know where to begin… this filmed speech will give you the map you need and the way to connect.
Watch It... Spread It... Fund It...
---
Getting to know Bob Avakian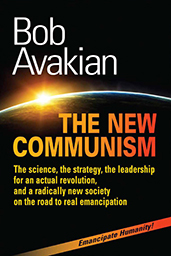 Because of Bob Avakian and the work he has done over several decades, summing up the positive and negative experience of the communist revolution so far, and drawing from a broad range of human experience, there is a new synthesis of communism that has been brought forward — there really is a viable vision and strategy for a radically new, and much better, society and world, and there is the crucial leadership that is needed to carry forward the struggle toward that goal.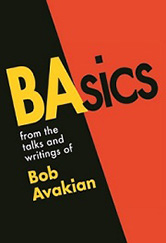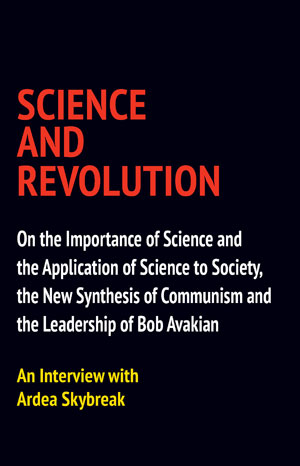 ---
Herb Boyd on Revolution Books and the legacy of independent bookstores in Harlem
---
Coming Programs and Events
Mon, October 2, 7pm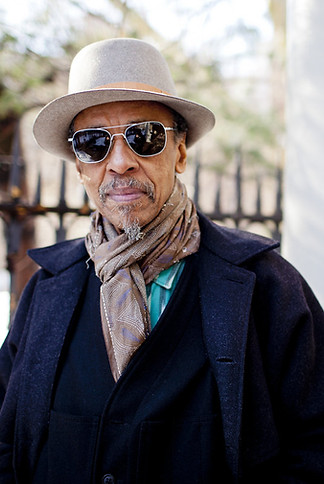 In collaboration with the Brooklyn Book Festival...
An evening with Pulitzer Prize winning musician-composer Henry Threadgill presenting his memoir Easily Slip Into Another World: A Life in Music.
Co-author and Columbia professor Brent Hayes Edwards will be in the conversation.
More info, reserve a seat, go here.
"The Communist Revolution So Badly Needed vs The Anti-Communist Brainwash You're Getting," a talk by Raymond Lotta. Held at Revolution Books, September 19, 2023.
A talk by Rafael Kadaris on why "Woke" is a destructive force in the political, intellectual, artistic and ethical life of society. Held at Revolution Books, August 15, 2023.
Raymond Lotta speaking on "Robert Oppenheimer Served America's Empire: We Have the Responsibility and Possibility to End This Horror, and Bring a Far Better World Into Being." Event at Revolution Books on July 25, 2023.
Andy Zee speaking on "WE ARE THE REVCOMS (Revolutionary Communists) We Are Working for A Real Revolution and A Whole New, Emancipating Way To Live" at Revolution Books on May 16, 2023.
Geraldine Brooks weaves a gripping story of a world-famous race horse in the pre-Civil War South and the incredibly gifted, enslaved groom who brought the horse to greatness. In conversation with Raymond Lotta at Revolution Books, April 11, 2023.
A presentation by Carl Dix and discussion on "The Imperialist Proxy War over Ukraine and the Looming Danger of World War 3," held at Revolution Books, March 24, 2023.
"The Industrialization of Sexual Exploitation and Global Capitalism... OR Why 'Sex Work' Is NOT 'Agency,' But Degradation and Nightmare... And Why We Need Revolution," a presentation by Raymond Lotta, political economist and spokesperson for Revolution Books in Harlem, on March 1, 2023. The presentation was followed by discussion with the audience.
"The Fight for Abortion Rights and the Emancipation of Women" held at Revolution Books on the 50th Anniversary of Roe v Wade, featuring Sunsara Taylor, co-initiator of RiseUp4AbortionRights and co-host of the RNL Show, and Fran Luck, founder and executive producer of Joy of Resistance @ WBAI
---
More videos from past programs at Rev Books on Youtube and Vimeo.
---

---