New weekly on YouTube show, The RNL Show – Revolution Nothing Less
---
Important Videos from Revolution Books
"Why I Follow Bob Avakian, An Old White Guy Who's the Most Radical Revolutionary on the Planet... And Why You Should Too!" A talk by Carl Dix at Revolution Books NY on July 30, 2021.
The International Emergency Campaign to Free Iran's Political Prisoners and Revolution Books in Harlem and Berkeley present Heroism for Our Times--Free Iran's Political Prisoners NOW: An Afternoon of Solidarity and Resistance. Held September 25, 2021.
A program dedicated to 60th Anniversary of Frantz Fanon's The Wretched of the Earth featuring Cornel West in conversation with Andy Zee. Held September 29, 2021.
In November 2019, revolutionary artist Dread Scott brought together hundreds of re-enactors in a powerful performance piece. In period costume, they retraced the path of the largest rebellion of enslaved people in U.S. history, the German Coast Uprising of 1811 in Louisiana. Scott in conversation with Andy Zee at Revolution Books in New York on December 3, 2021.
---
Revolution Books... about the world,
for a radically different world
At a moment when the planet and future of humanity are in peril...when so many are agonizing over where things are headed yet dreaming of something far better...Revolution Books is where you find the way out of the madness. Here the search for the truth meets the poetic spirit— with books, authors, films, and performance. Here you find the most radical revolution in the work and leadership of Bob Avakian who has developed the new communism aimed at the emancipation of humanity. A revolution to overthrow this system, and create a society and world in which human beings can truly flourish and the imagination can soar. Welcome to Revolution Books.
---
Bob Avakian on the Moment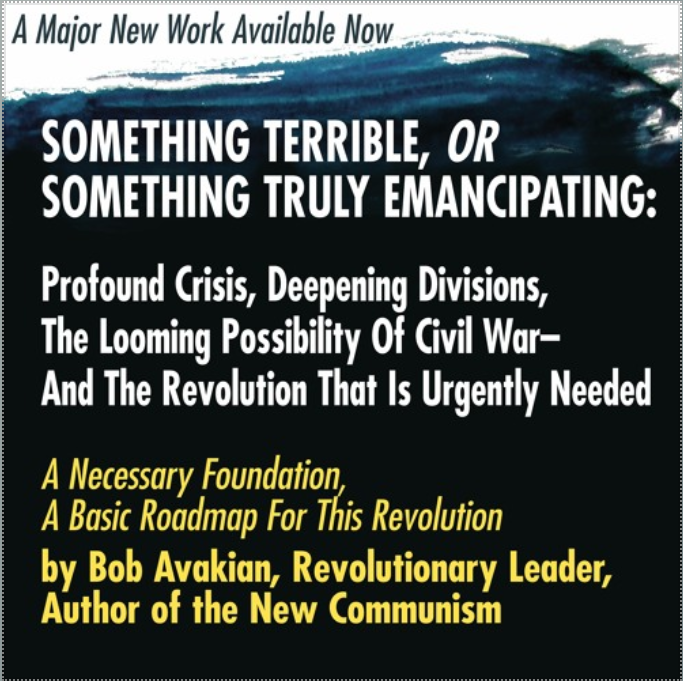 Bob Avakian,
the New Communism,
and the Real Revolution
Why We Need An Actual Revolution And How We Can Really Make Revolution, Parts 1 and 2, a major speech by Bob Avakian
If you have hungered for fundamental change, but did not know where to begin… this filmed speech will give you the map you need and the way to connect.
Watch It... Spread It... Fund It...
---
Getting to know Bob Avakian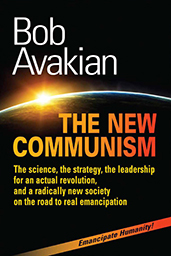 Because of Bob Avakian and the work he has done over several decades, summing up the positive and negative experience of the communist revolution so far, and drawing from a broad range of human experience, there is a new synthesis of communism that has been brought forward — there really is a viable vision and strategy for a radically new, and much better, society and world, and there is the crucial leadership that is needed to carry forward the struggle toward that goal.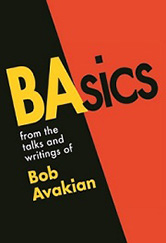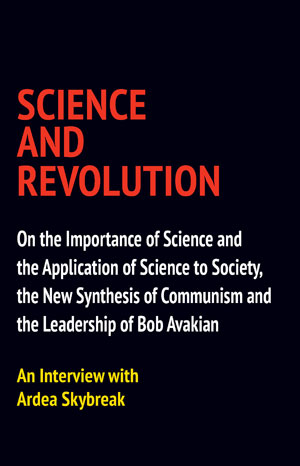 ---
Herb Boyd on Revolution Books and the legacy of independent bookstores in Harlem
---
Coming Programs and Events
Sat-Sat, Feb 4, 5pm
Join Carl Dix For Real Talk & Debate On:
Why Defunding the Police and Abolishing Prisons Under This System Are Dangerous Illusions, Especially When a Real Revolution to Abolish the Whole Damn System Has Become More Possible!
Bring your critical thinking, bring your best arguments, bring your heart and mind for the people, bring your friends and family. Masks required & provided
---
Sat-Sun, Jan 28-29 12-6pm
Big Used Book Sale @ RevBooks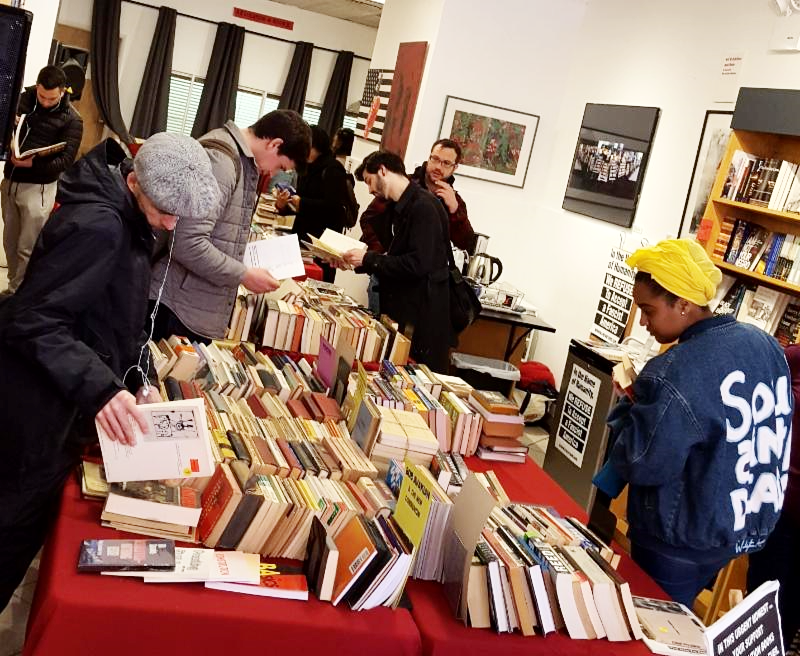 Novels, History, Kids books, Poetry, SciFi, Memoirs, Science, Black authors, Art., more!... Proceeds from this sale will be shared between Revolution Books and the RevCom $100,000 fund drive to put revolution on the map in 2023! VOLUNTEERS! call 212-691-3345
"Saxophone Colossus: The Life and Music of Sonny Rollins" with author Aidan Levy, held at Revolution Books NY on December 7, 2022.
Pulitzer Prize-winning historian Caroline Elkins, with her book "Legacy of Violence: A History of the British Empire," joined by Maya Jasanoff, author of "The Dawn Watch: Joseph Conrad in a Globalized World," and Raymond Lotta, writer for revcom.us and a spokesperson for Revolution Books. Held at Revolution Books on September 30, 2022.
"Brother Alive" with author Zain Khalid and "All This Could Be Different" with author Sarah Thankam Mathews at Revolution Books, a Bookend Program for the Brooklyn Books Festival. Held September 28, 2022.
Overturn Roe? Hell No! Sunsara Taylor speaking on Take to the Streets... REFUSE to Let the Supreme Court Decimate Abortion Rights. Forced Motherhood = Female Enslavement! Revolution Books NYC, May 18, 2022.
Dorothy Roberts' new book "TORN APART: How the Child Welfare System Destroys Black Families-- and How Abolition Can Build a Safer World." Co-Hosted by Revolution Books and Rise at Revolution Books on April 16, 2022.
WAR IN UKRAINE--What is happening? Why is it happening? Where do the interests of humanity lie? And what does it have to do with the revolution humanity so urgently needs? With Andy Zee and Raymond Lotta. March 4, 2022.
---
More videos from past programs at Rev Books on Youtube and Vimeo.
---

---