New weekly on YouTube show, The RNL Show – Revolution Nothing Less
---
Important Videos from Revolution Books
"The Stakes in the Impeachment of Donald Trump; the Struggle to Remove the Trump/Pence Regime; and the Fundamental Change We Need" A Hot Topic Discussion with Andy Zee at Revolution Books on Jan 28, 2020.
"The Art, and the Story, of Slave Rebellion Reenactment with artist Dread Scott, and conversation with Andy Zee"
Artist Dread Scott talks about his revolutionary art and tells the story of and illustrates his live artwork of November 2019, Slave Rebellion Reenactment. 300 people retraced the path of the largest rebellion of enslaved people in U.S. history: the German Coast uprising of 1811 just outside of New Orleans. The challenge of resistance, freedom, and revolutionary action...then and today. 
Author David Wallace-Wells speaking on his new book "The Uninhabitable Earth: Life After Warming" at Revolution Books NY on July 24, 2019. David Wallace-Wells is deputy editor of New York magazine.
Jason Stanley, author of "How Fascism Works: The Politics of Us and Them" speaking on the book and in conversation with Andy Zee.
---
Mission Statement
of Revolution Books
People come to Revolution Books from all over the world to find the books and deep engagement with each other about why the world is the way it is and the possibility of a radically different way the world could be.
The world today, with all its horrors, holds the potential for something far better. To unlock that – at the foundation of RB – is the most advanced scientific theory and leadership for an actual revolution for the emancipation of humanity: the new synthesis of communism brought forward by the revolutionary leader, Bob Avakian.
RB is a bookstore with literature, history, science, art, philosophy, and revolutionary theory... a place of discovery and engagement. Scientific and poetic, wrangling and visionary. A bookstore at the center of a movement for revolution.
---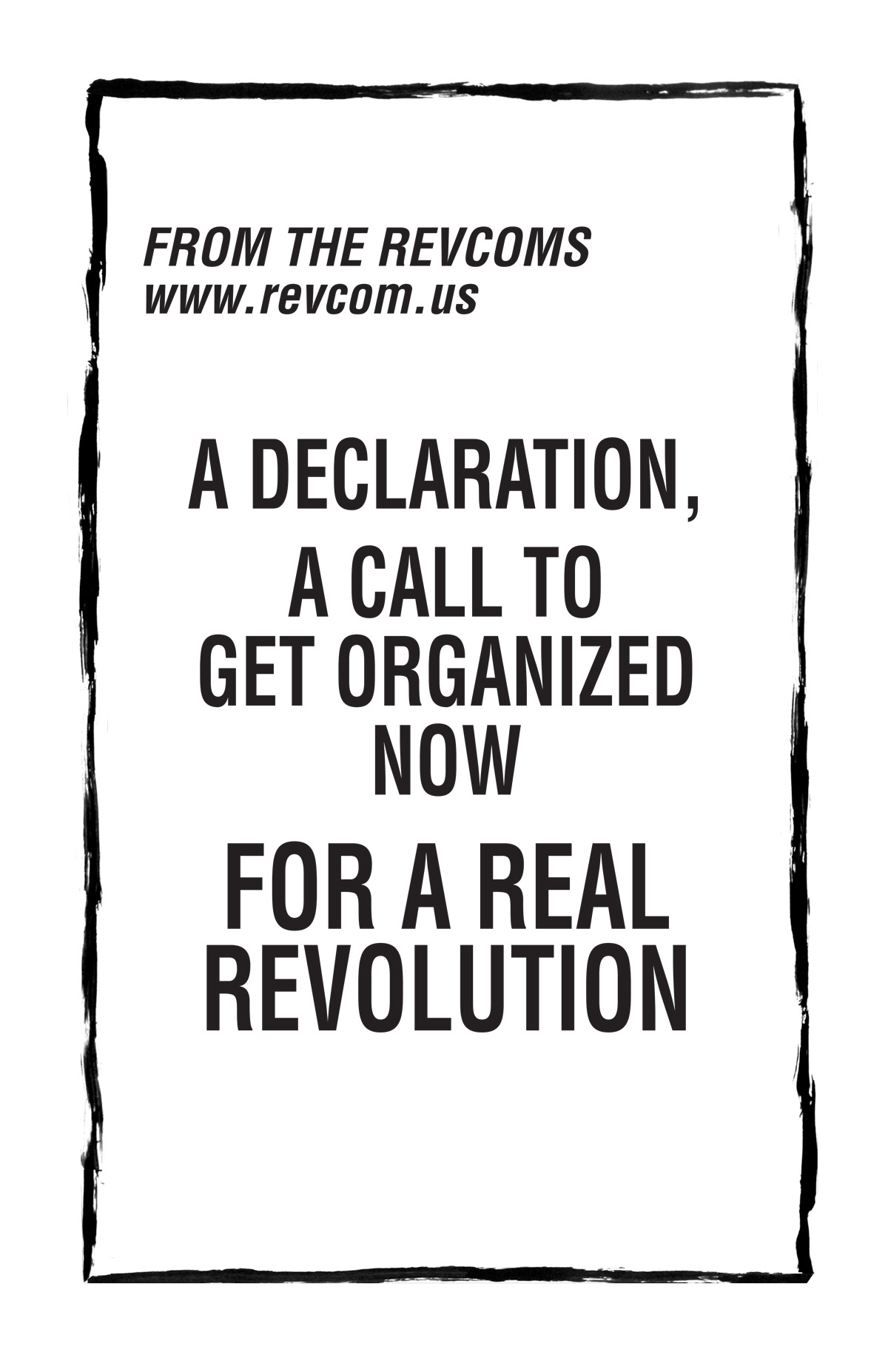 Bob Avakian on the Moment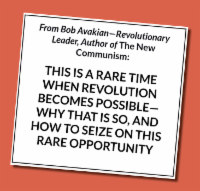 Bob Avakian is the most radical revolutionary on the planet and the architect of a new communism.
Bob Avakian for the Liberation of Black People
BOB AVAKIAN FOR THE LIBERATION OF BLACK PEOPLE AND THE EMANCIPATION OF ALL HUMANITY
Bob Avakian,
the New Communism,
and the Real Revolution
Why We Need An Actual Revolution And How We Can Really Make Revolution, Parts 1 and 2, a major speech by Bob Avakian
If you have hungered for fundamental change, but did not know where to begin… this filmed speech will give you the map you need and the way to connect.
Watch It... Spread It... Fund It...
---
Getting to know Bob Avakian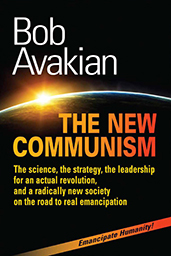 Because of Bob Avakian and the work he has done over several decades, summing up the positive and negative experience of the communist revolution so far, and drawing from a broad range of human experience, there is a new synthesis of communism that has been brought forward — there really is a viable vision and strategy for a radically new, and much better, society and world, and there is the crucial leadership that is needed to carry forward the struggle toward that goal.
Come by the bookstore to get a copy or purchase on line: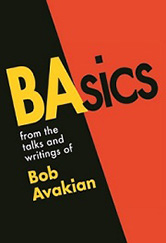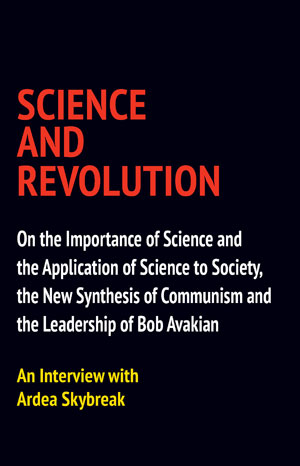 ---
Coming Programs and Events
Watch for Coming Events
New Fiction from the African Disaspora: An afternoon with Mũkoma wa Ngũgĩ and Wanjiku wa Ngũgĩ on October 2, 2021. Wanjiku presented her new novel "Seasons in Hippoland." Mũkoma presented his new novel "Unbury Our Dead With Song."
A program dedicated to 60th Anniversary of Frantz Fanon's The Wretched of the Earth featuring Cornel West in conversation with Andy Zee. Held September 29, 2021.
The International Emergency Campaign to Free Iran's Political Prisoners and Revolution Books in Harlem and Berkeley present Heroism for Our Times--Free Iran's Political Prisoners NOW: An Afternoon of Solidarity and Resistance. Held September 25, 2021.
Marking the 50th Anniversary of the Attica Rebellion. Jared Reinmuth, co-writer of "Big Black: Stand at Attica," a powerful graphic novel memoir, and lawyer Danny Meyers in conversation with Carl Dix.
"Why I Follow Bob Avakian, An Old White Guy Who's the Most Radical Revolutionary on the Planet... And Why You Should Too!" A talk by Carl Dix at Revolution Books NY on July 30, 2021.
100 Years Since The Tulsa Massacre
A Major Talk by Carl Dix: "On the 100 Year Anniversary of the Tulsa Massacre: These Racist Horrors Must End"
at Revolution Books NY on June 1, 2021.
Dr. Yaba Blay presents her new book "One Drop: Shifting the Lens on Race," followed by a conversation with writer Damon Young and RB host Carl Dix. A Revolution Books virtual author program held May 10, 2021.
---
More videos from past programs at Rev Books on Youtube and Vimeo.
---

---
Herb Boyd on Revolution Books and the legacy of independent bookstores in Harlem
---