Current Reading Recommendations
This Land Is Our Land: An Immigrant's Manifesto .
by Suketu Mehta
A fierce defense of immigrants worldwide… a sharp rebuke to the chauvinist assault on migrants and refugees. Mehta tells of growing up as a teen-age Indian in Queens, and weaves in history of colonial plunder of the 3rd World: "We are here, because you were there."
Washington Black
a novel by Esi Edugyan (now in paperback)
An imaginary runaway-slave narrative. With cliffhanger twists and voyages from Barbados to the Arctic, the novel combines horror with high adventure—and looks at the burdens and responsibilities of freedom in a time of slavery.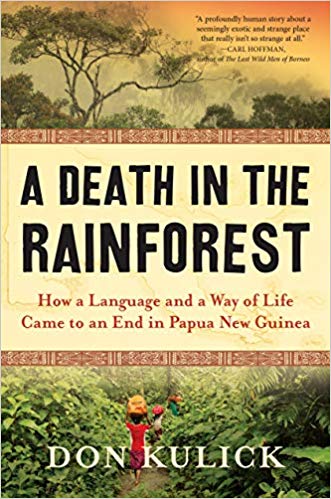 A Death in the Rainforest
by Don Kulick
The author-anthropologist visited a small village in New Guinea on and off for 30 years to study its dying language. Blending the intellectual with the personal, this study illumines the ways a society can change over time and become swallowed by forces of the outside world.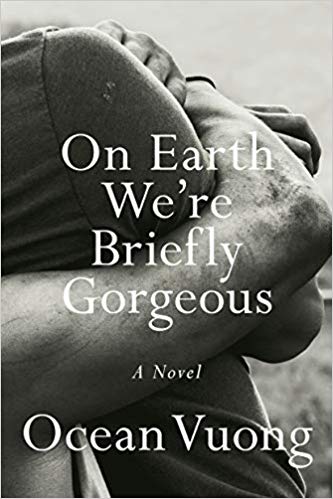 On Earth We're Briefly Gorgeous
a novel by Ocean Vuong
Poet Ocean Vuong's debut novel delves into the mind of a young, gay writer. A daring mix of personal reflection, historical recollection, and sexual exploration…. structured as a letter from the narrator to his illiterate Vietnamese mother.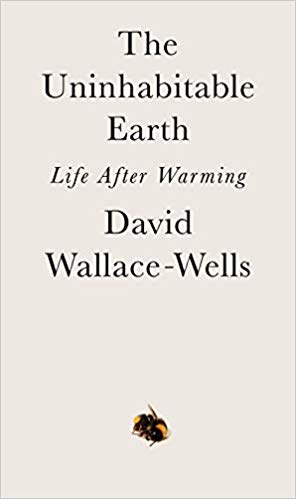 The Uninhabitable Earth: Life After Warming
by David Wallace-Wells
"It's worse, much worse, than you think." A travelogue of our planet in peril that calls out widespread complacency, even among the self-described "woke." The responsibility to act and avoid catastrophe falls of a single generation.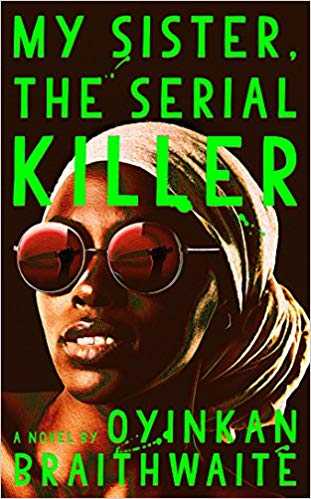 My Sister, the Serial Killer
a novel by Oyinkan Braithwaite
Short, quirky, wholly original...and great for summer reading.
"The fates of two women in Lagos, Nigeria. One sister is a nurse, the other a murder who has killed her boyfriends. But together they are allies in a deeply antifeminist culture." -- New York Times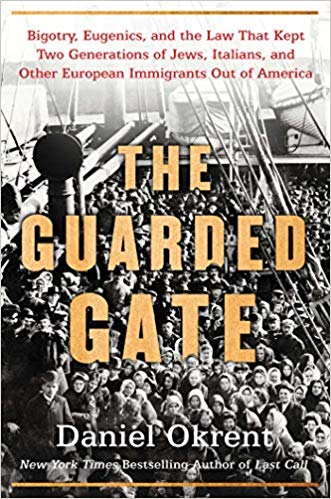 The Guarded Gate
by Daniel Okrent
The rise of eugenics in the U.S. in the 1920s: the racist, bogus-scientific movement to "improve" the human population through controlled breeding and sterilization of those considered "racially inferior." The roots of Donald Trump run deep in America's history.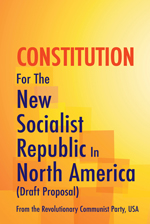 The Constitution for the New Socialist Republic in North America
authored by Bob Avakian
Surely you would want to see if there really is a far better alternative to this system. After overthrowing the system…Day 1 and going on to build a society and world free of all exploitation and oppression.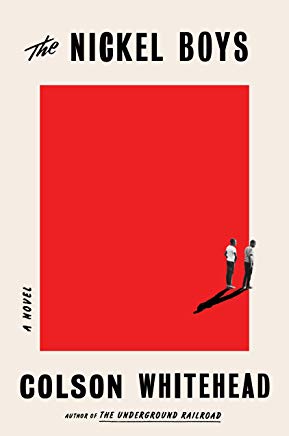 The Nickel Boys
a novel by Colson Whitehead
In this bravura follow-up toThe Underground Railroad, Whitehead brilliantly dramatizes another strand of American history through the story of two boys sentenced to a hellish reform school in Jim Crow-era Florida.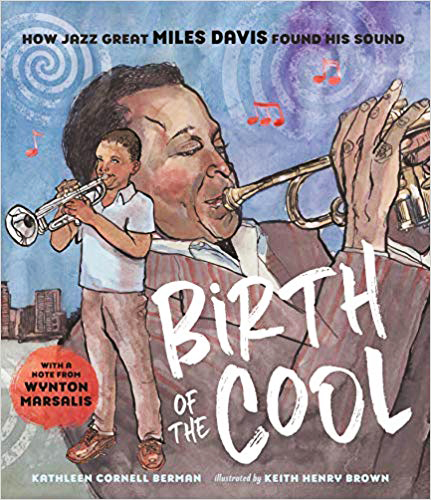 For music lovers from 7 to 80…
Birth of the Cool: How Jazz Great Miles Davis Found His Sound
text by Kathleen Cornel Berman illustrations by Keith Henry Brown
The people, sounds, and experiences that shaped Miles Davis's unique ear. Plug in some Miles while you read…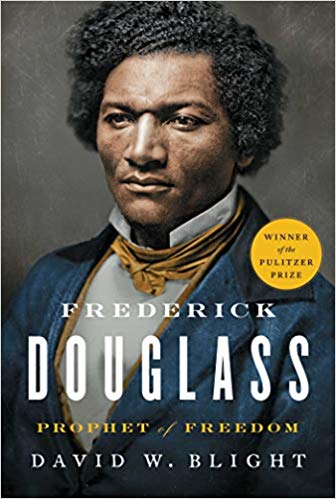 Frederick Douglass: Prophet of Freedom
by Daniel Blight
He thundered against slavery and the betrayal of Reconstruction, and for the rights of African Americans and women. You feel the power of words and ideas to mobilize, galvanize, and transform. You learn about Douglass's relationships with John Brown, Lincoln, Ida B. Wells, and other figures of the time.
---
Mission Statement
of Revolution Books
People come to Revolution Books from all over the world to find the books and deep engagement with each other about why the world is the way it is and the possibility of a radically different way the world could be.
The world today, with all its horrors, holds the potential for something far better. To unlock that – at the foundation of RB – is the most advanced scientific theory and leadership for an actual revolution for the emancipation of humanity: the new synthesis of communism brought forward by the revolutionary leader, Bob Avakian.
RB is a bookstore with literature, history, science, art, philosophy, and revolutionary theory... a place of discovery and engagement. Scientific and poetic, wrangling and visionary. A bookstore at the center of a movement for revolution.
---
ART SALE On-going at Revolution Books:
Artwork donated by artists and collectors to support Revolution Books:
* Selected works in our collection here.
* Full collection including Posters, Prints, historic African Masks Sculptures available for purchase here.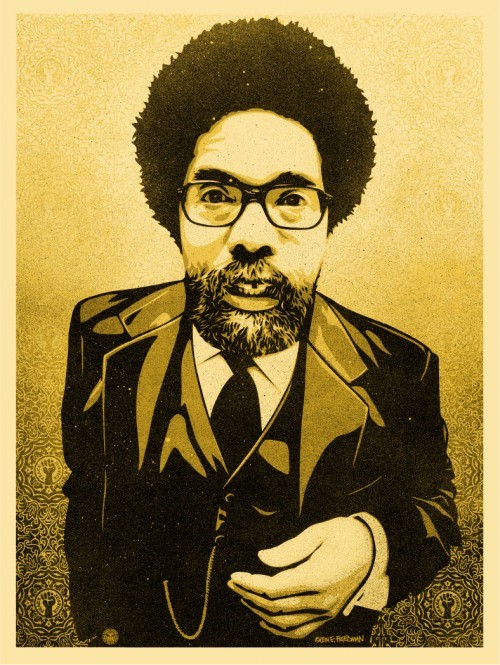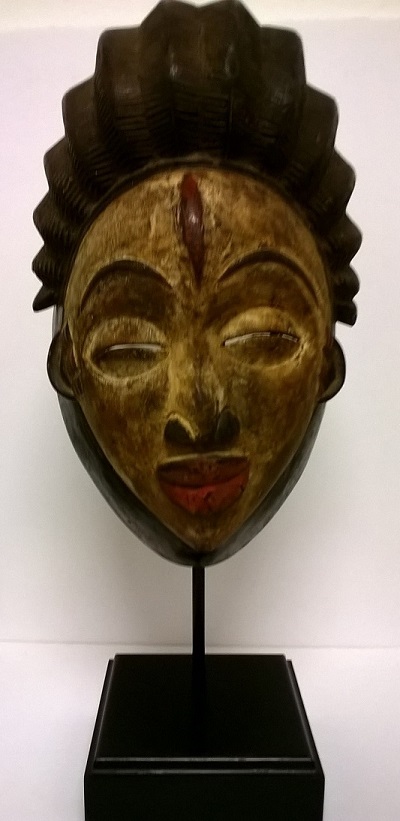 ---
Bob Avakian,
the New Communism,
and the Real Revolution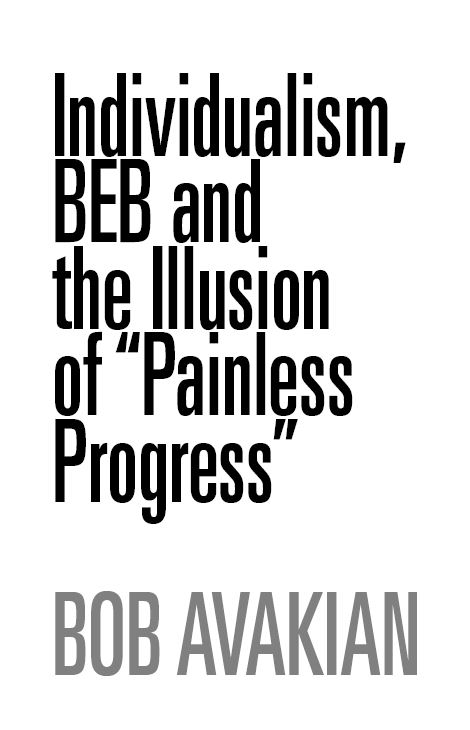 Read Individualism, BEB and the Illusion of "Painless Progress"
from a recent talk given by Bob Avakian
---
Why We Need An Actual Revolution And How We Can Really Make Revolution, Parts 1 and 2, a major speech by Bob Avakian
If you have agonized about the horrors of this society, but did not know why we face all this and thought there was no way out… this filmed speech will reveal why those outrages go on and how they can be changed.
If you have thought that even if people could get together on it, revolution was not really possible up against the powerful repressive machinery we face… this filmed speech will challenge you.
If you have hungered for fundamental change, but did not know where to begin… this filmed speech will give you the map you need and the way to connect.
Watch It... Spread It... Fund It...
---
Bob Avakian on the Trump/Pence Regime
In this Film, Bob Avakian Analyzes the Deep Roots and Driving Forces of Trump/Pence Fascism and What Must Be Done to Stop It. Watch It Here, and Spread It.
A FILM OF A TALK BY
BOB AVAKIAN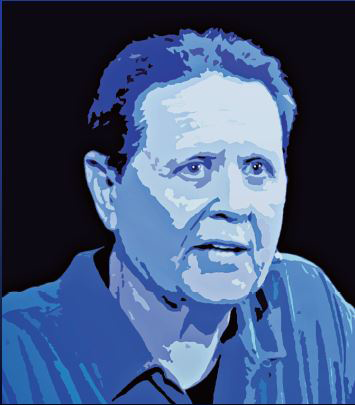 THE TRUMP/PENCE REGIME MUST GO!
In The Name of Humanity We REFUSE To Accept a Fascist America
A Better World IS Possible
Bob Avakian is the most radical revolutionary on the planet and the architect of a new communism.
Thise film was produced by Revolution Books (437 Malcolm X Blvd.), The Bob Avakian Institute and the Revolution Books Educational Fund,(a 501c3 registered in NYS. To obtain our financial reporting go to revbooksedfund.org)
View the film and the Q&As here.
---
Getting to know Bob Avakian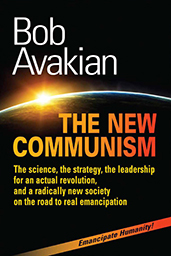 Because of Bob Avakian and the work he has done over several decades, summing up the positive and negative experience of the communist revolution so far, and drawing from a broad range of human experience, there is a new synthesis of communism that has been brought forward — there really is a viable vision and strategy for a radically new, and much better, society and world, and there is the crucial leadership that is needed to carry forward the struggle toward that goal.
Come by the bookstore to get a copy or purchase on line: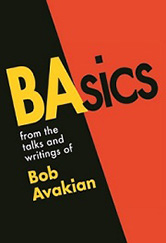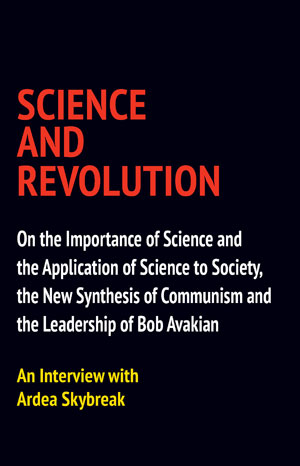 ---
► Thursday, October 17, 7pm
Screening: "The Square" documentary on 2011 uprising in Egypt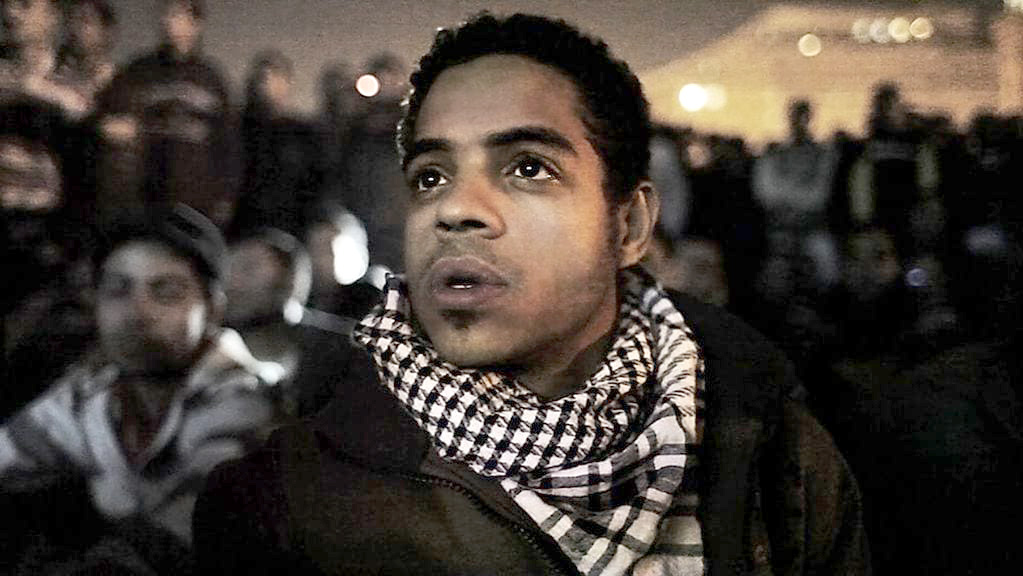 The award-winning, street-level view of the 2011 uprising in Egypt that led to the downfall of the hated and despotic rule of Egyptian president Hosni Mubarak. The film shows the protests and encampments in Tahrir Square, in the middle of the capital city Cairo, and the creative energy and heroic determination that drew millions into the struggle that toppled a regime.
---
► May 3-October 27
Revolution Books Partners with the Studio Museum: The Radical Reading Room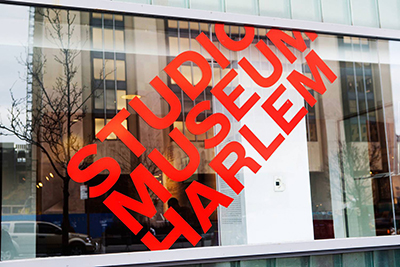 RB joins with 40 artists, writers, publishers and community organizations in a special exhibit on how art is produced and contextualized, the performance of language, and the creation of Black narratives. At the temporary site Studio Museum 127, 429 W. 127th St, Thursdays-Sundays, noon to 6pm.
---
Suggested Donation for events at Revolution Books: $5-10* - No one turned away
*Author events, films, cultural events, and public forums at Revolution Books are presented by the Revolution Books Educational Fund. The Fund is a 501(c)3 not-for-profit organization, and a partner of Revolution Books. Contributions are tax-deductible to the extent allowed by law. Contact RB at 212-691-3345 or revbooksnyc@yahoo.com for details.
---
Selected video from recent Revolution Books programs
Author David Wallace-Wells speaking on his new book "The Uninhabitable Earth: Life After Warming" at Revolution Books NY on July 24, 2019. David Wallace-Wells is deputy editor of New York magazine.
"Why We Burned the Flag, What This Revolution Is All About— And How You Can Be Part of It" on July 7, 2019. A discussion with Joey Johnson, who burned the U.S. flag in front of the White House on July 4, together with Andy Zee and Sunsara Taylor, along with Luan and Noche Diaz from the National Get Organized for an ACTUAL Revolution Tour.
An evening with historian David Blight, author of the 2019 Pulitzer Prize-winning biography "Frederick Douglass: Prophet of Freedom," at Revolution Books NYC on June 19, 2019.
Jason Stanley, author of "How Fascism Works: The Politics of Us and Them" speaking on the book and in conversation with Andy Zee.
"How to Hide an Empire: A History of the Greater United States" with author Daniel Immerwahr at Revolution Books NYC on April 19, 2019.
Yuval Taylor with his new book "Zora and Langston: A Story of Friendship and Betrayal" at Revolution Books NYC, April 17, 2019.
"An American Odyssey: The Life and Work of Romare Bearden" with author Mary Schmidt Campbell and in conversation with Rev Books spokesperson Andy Zee.
---
More VIDEOS from past programs at Rev Books.
---

---