Save Revolution Books,
A Beacon in Dangerous Times
$50,000 by January 31
From RB spokesperson Andy Zee: "I write to ask for your support for Revolution Books when it is needed more than ever—a moment of stark contrast between our hopes and dreams for the future and the stark reality that great catastrophe looms as fascist regimes take root here and around the world…" Read the full letter here
$1000 Matching Grant Challenge
From a Mental Health Professional
"These are very dark times.Times that I, as a mental health professional, spend listening to the agony that people feel as they try to cope with depression; anxiety; insomnia and panic as they experience the brutality of this world. I feel the sense of hopelessness as I witness more people dying by suicide in a perverse system that is inhumane and heartless. There are many people who feel confused, isolated and helpless, and see no way out of an abyss. Revolution Books, however, is a bright star of hope in this sea of darkness. You can give a priceless gift of 'hope on a scientific basis', and I will match all donations up to $1000." Read the full letter here...
SUNDAY, DECEMBER 15TH HOLIDAY OPEN HOUSE & PARTY 1-7pm—Poetry, Music, Toasts, Food and Drink…and more CELEBRATE AND SAVE REVOLUTION BOOKS
Revolution Books wants and needs you in the house and giving your support, so that we can continue... If you love books, the life of the mind, the inspiration of imagination, and agonize about the future, join us for an engaging, fun time on Sunday December 15. When you give generously to Revolution Books, you contribute to the possibility of a whole different and far better world. And at the Open House you can get Holiday gifts that matter.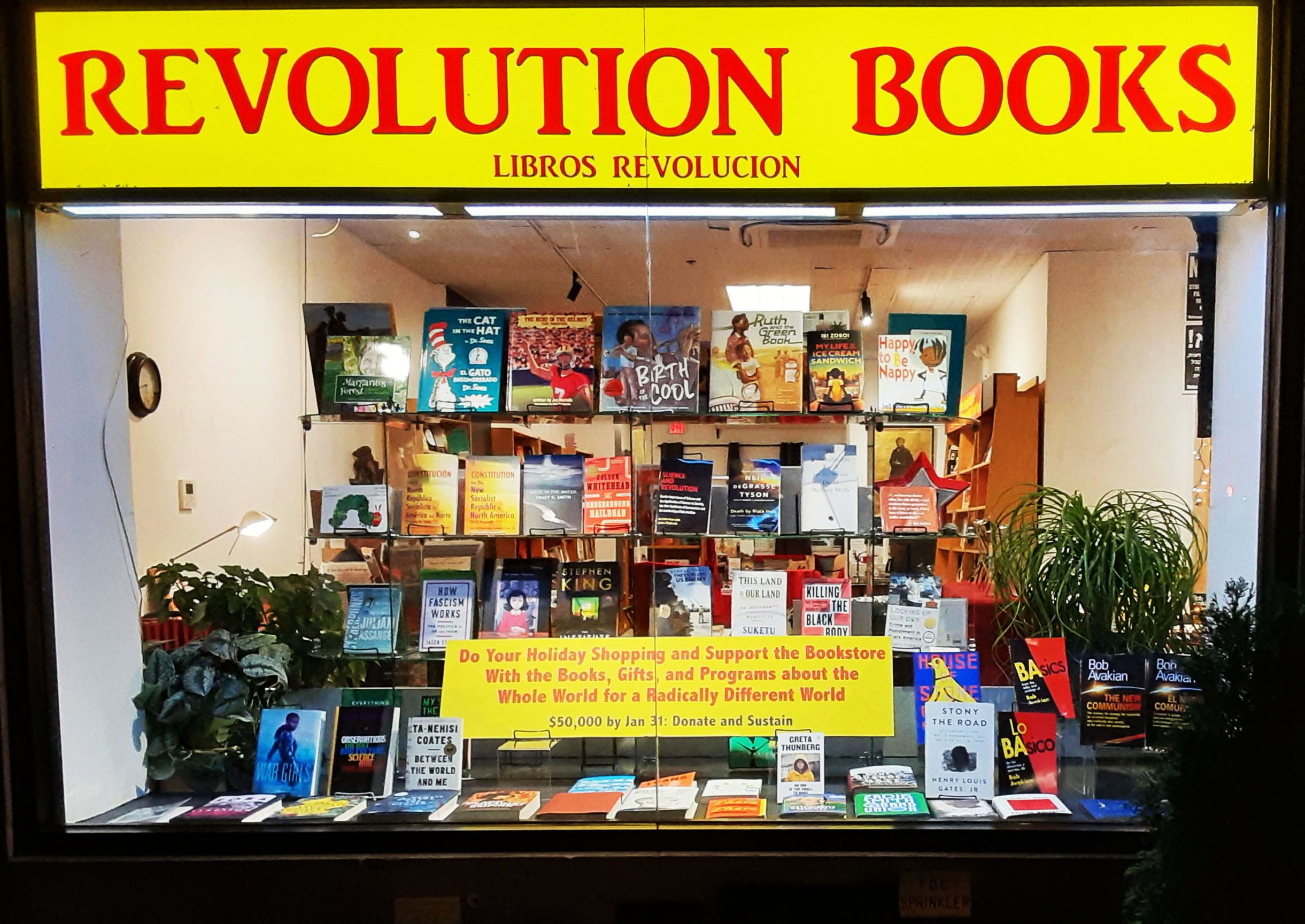 Donate to Revolution Books here.
Make a tax deductible
contribution here.